Join us in celebrating Latine/ Hispanic Heritage Month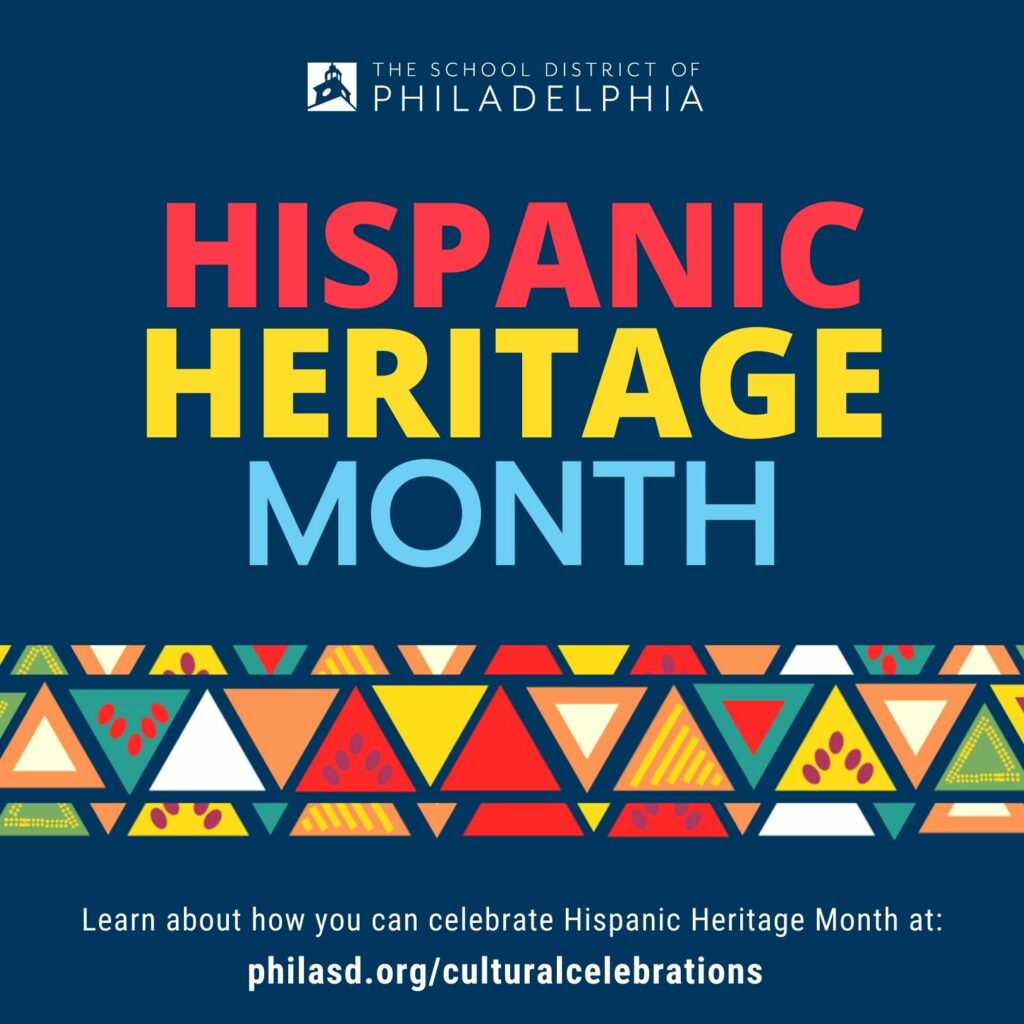 September 15, 2023
Dear School District of Philadelphia Families,
Beginning today, September 15 thru October 15, the School District of Philadelphia is celebrating Latin/Hispanic Heritage Month. This month is a national celebration to honor the history, culture and influence of current and past generations from Spain, Mexico, the Caribbean and Central and South America.
Founded in 1968, Latin/ Hispanic Heritage Month was originally observed as "Hispanic Heritage Week", but was extended to a month two decades later in 1988. Since then, Latin/ Hispanic Heritage Month has been observed nationwide through festivals, art shows, conferences, community gatherings, and much more. The month also recognizes the independence days of several Latin American countries including: Costa Rica, El Salvador, Guatemala, Honduras, and Nicaragua on September 15th, Mexico on September 16th, and Chile on September 18th. The month also includes holidays that recognize Hispanic contributions such as Virgin Islands-Puerto Rico Friendship Day on October 9.
Please join us in celebrating Latin/Hispanic Heritage Month and the amazing achievements and contributions of Latin/Hispanic individuals and consider participating in the various activities around our city, including the District's Office of Diversity, Equity, Inclusion's Equity in Practice on Wednesday, September 20 at Taller Puertorriqueño, Inc.
To learn more about how our District is celebrating Latin/Hispanic Heritage Month, visit our Cultural Celebrations website.
Sincerely,
The Office of Diversity, Equity & Inclusion