School Selection Application for the 2024-2025 School Year Closes Tonight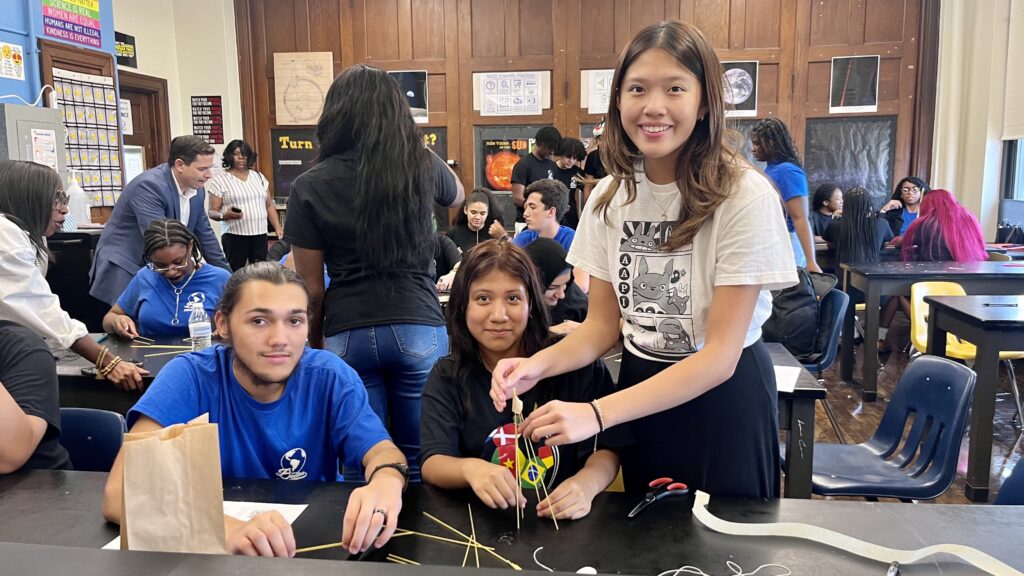 Shqip | العربية | 汉语 | Français | ខ្មែរ | Português | Русский | Español | Việt
October 27, 2023
Dear School District of Philadelphia Families,
The school selection application deadline for the 2024-2025 school year closes tonight at 11:59 p.m. This is your final opportunity to submit an application for your child to attend a school outside of your neighborhood or catchment area next school year. Applications will not be accepted and changes cannot be made to a school selection application after the window closes. All required documents must be uploaded to the application system by tonight's deadline.
The application review process will begin immediately after the application closes. Here is what you can expect over the next few months:
Individualized Reviews (IR)
The IR team will review applications through November and December. During the review, the applicant's status will show as Pending Additional Criteria Review (more on statuses below). In January, prior to the release of the lottery results, applicants will receive the outcome of the IR – either eligible or ineligible. If deemed eligible for a criteria-based school or program, they will automatically be entered into the lottery for that school or program, and will be able to view the lottery results when they are released. Make sure to review the school selection website for more detailed information about the Individualized Review process.
Status Updates
Applicants will receive an update regarding their application status by the end of November. An applicant's status for each criteria-based school they applied to will show as one of the following:Pending Additional Criteria Review, Eligible, or Ineligible. The status of Pending Additional Criteria Review includes applicants awaiting an individualized review (as explained above) and students who met the eligibility criteria for performance and project-based schools and are moving on to the audition or project presentation phase of evaluation. This phase will take place through December.
Appeals Window
Applicants with an ineligible status will have an opportunity to appeal that decision during the appeals window, which will open on November 22, 2023, and close on December 8, 2023. All appeals for performance based or project based schools must be submitted through the School Selection Appeal Form no later than December 1, 2023. Appeals will not be accepted via email or in person. The Appeal Form will be made available when the appeal window opens. During the appeals process, further documentation may be required from or about the applicant. If needed the District will request this documentation via the email address provided at the time of the appeal. Requested documentation must be provided within 48 hours of receipt of that email. The individualized review process is, in effect, an appeal thus an additional appeal is not available. Appeal decisions will be delivered via email by early January 2024.
Results & Offers
Appeals, Audition, Project, and Individualized Review results will be communicated to applicants in January, 2024. Lottery and waitlist placements will be communicated to applicants at the end of January, 2024. Waitlist offers will be made from the end of January and through February.
Important Reminders:
It is critical that you submit an application using the parent portal or your child's student portal account. Applications created as non-district students will be connected back to the students' district portal accounts. If you are having problems accessing your child's student portal account, contact Family Tech Support at 215-400-4444 or familytechsupport@philasd.org.
If you do not have a parent portal account and you are just now starting an application, you must use your child's student portal to access the school selection application.
During the application review phase, there will be times when the application status will not be available in the application system. This feature will be turned off to reduce confusion while eligibility statuses are being updated in the system. The District will inform you of those specific time periods as they are confirmed.
We invite you to find answers to your additional questions at the school selection website, or by emailing schoolselect@philasd.org. We remain committed to partnering with you to prepare our children to imagine and realize any future they desire.
Sincerely,
Ericka L. Washington
The School District of Philadelphia
Deputy Chief of Student Enrollment & Placement