November 13-10, 2023 is National Apprenticeship Week!  The School District of Philadelphia's is celebrating National Apprenticeship Week by showcasing our I.T. Apprenticeship Program, the Urban Technology Project, which has prepared hundreds of SDP graduates for successful careers in technology for over 20 years! Last fall, the District celebrated the 20th anniversary of the Urban Technology Project (UTP), a nationally recognized apprenticeship program run by the Office of Information Technology. 

Before beginning her apprenticeship, Indiaminah Lawrence was unemployed and unable to find work in her chosen field. "[I] had been looking for work in software development without success. I didn't have enough experience to convince employers to give me a chance and after over a year of trying, I thought I had no future," says Lawrence. That is when she learned of the School District of Philadelphia's Urban Technology Project (UTP) and their registered Computer Support Specialist apprenticeship program and applied.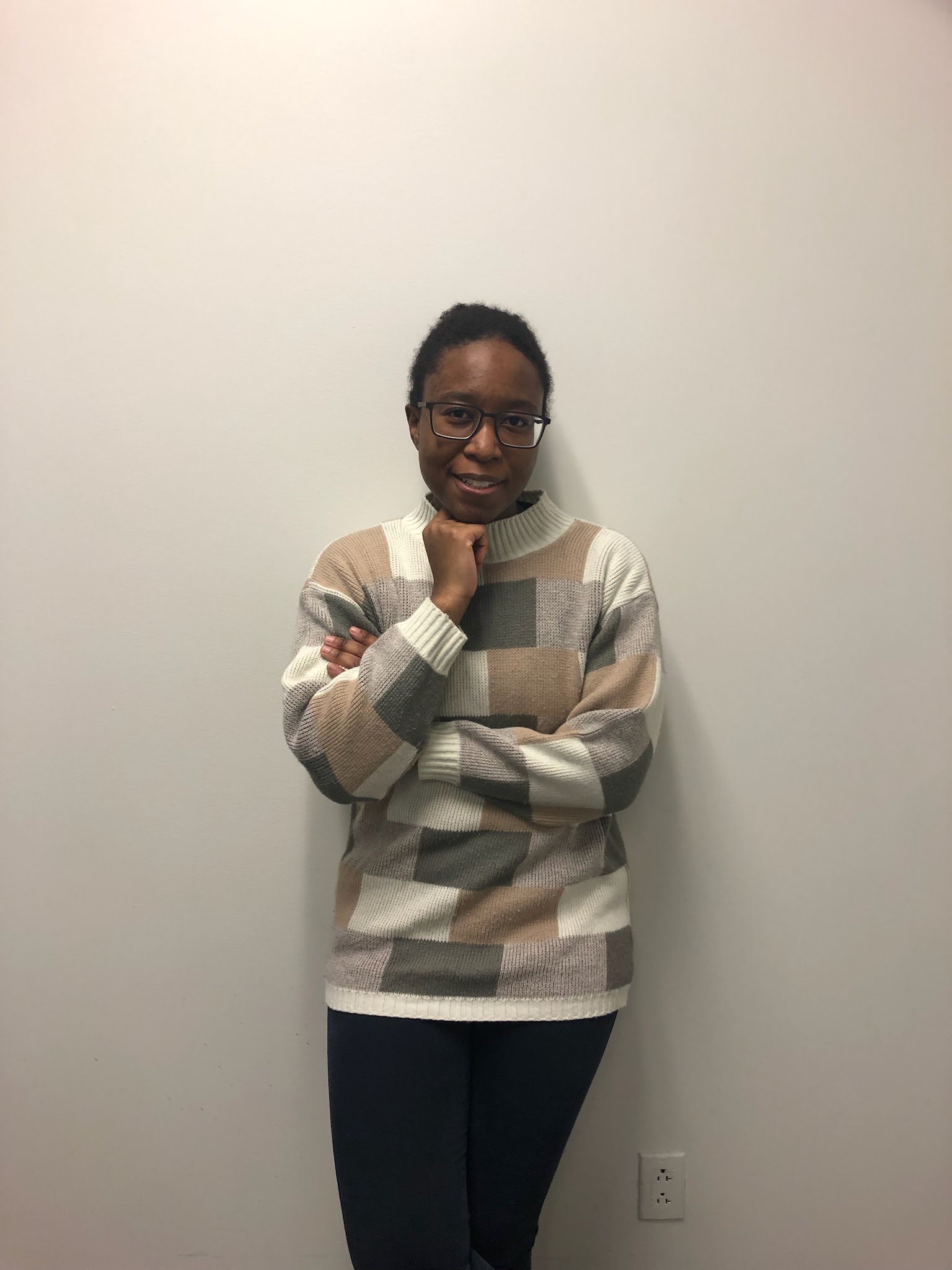 Lawrence was assigned to the Office of Academics in the Central Office of the School District as her on-the-job training work site because of her background in programming and graphic design, which aligned with the work site's needs. At her work site, she worked on design projects for learning initiatives across the District, back-end coding for the District's enrollment system, and technical support for the office staff. Lawrence was hesitant about her on-the-job learning site placement at first, stating "I was concerned that I wasn't going to be helpful or that I would botch crucial jobs [however] my site supervisor and other office staff soothed my fears and helped me gain confidence in the technical skills I already had."
When asked about the skills Lawrence gained through her apprenticeship, she shared "During my apprenticeship, I learned how to manage my time more successfully…I also improved my professional oral communication, another area in which I struggle. As someone who suffers from social anxiety, I find it difficult to communicate with others; face-to-face conversations can be extremely draining. But both UTP and [my work site mentors and colleagues] were incredibly supportive and helped me develop my communication in a non-frightening way."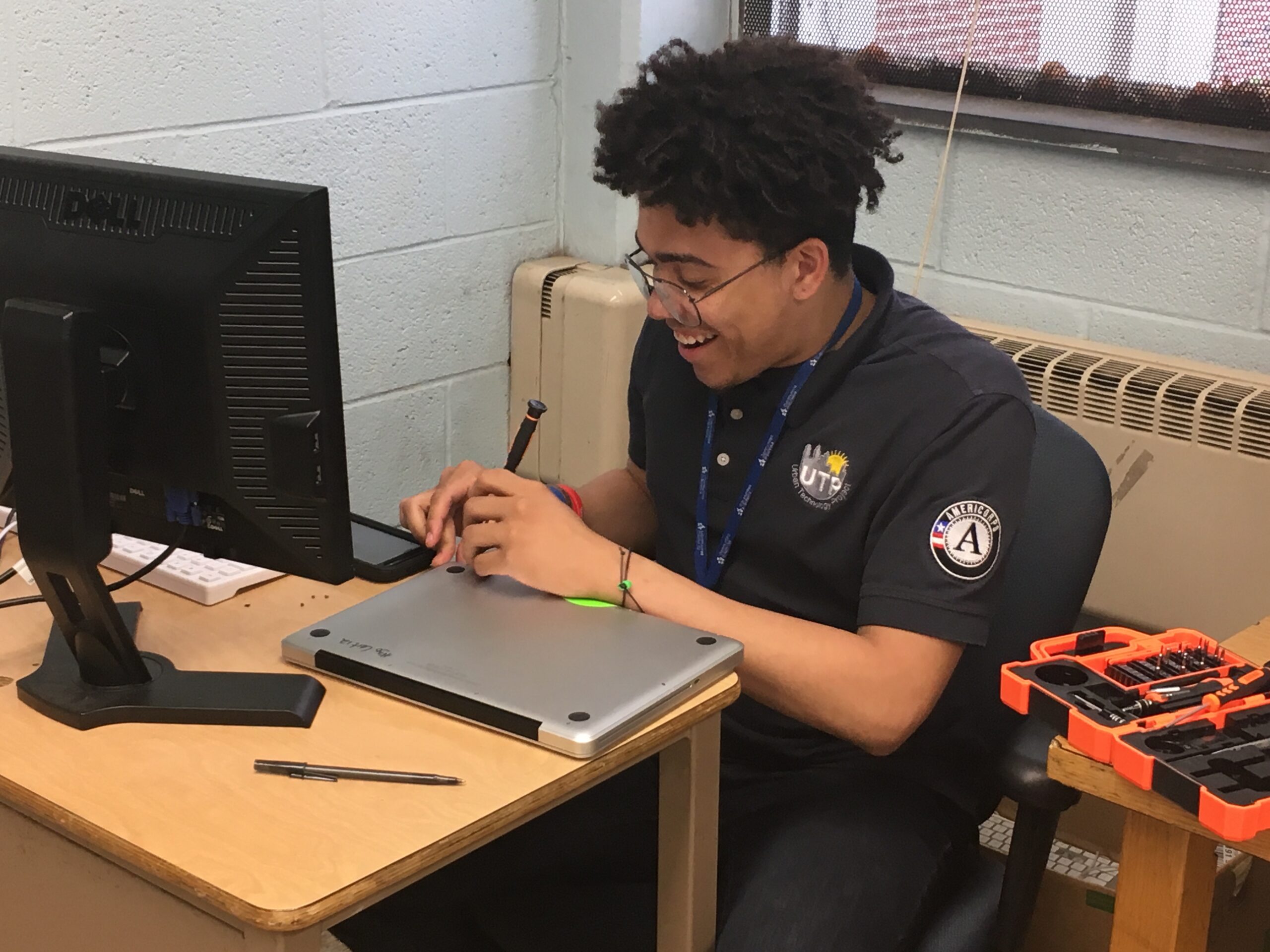 "I believe that the staff at UTP go above and beyond to help trainees. They do their best to place us at sites that best suit our personalities and career goals in order to give us the best chance of assisting site staff and completing the program," Lawrence reflects on her experience with UTP, "Many of the professional development topics also helped prepare me for life following the apprenticeship program."
After one year as a Computer Support Specialist, Lawrence was offered a full time position with the School District of Philadelphia's Academics Office continuing the work she began during her on-the-job training under the new title "Programmer Analyst." This new position also came with a significant salary increase from what she was earning as an apprentice with UTP. "I'm relieved that I can continue to help the office and that the staff will not be without technical support," says Lawrence.
This outcome is a win-win-win for the apprentice, the on-the-job site, and UTP. Lawrence has gained full time employment with sustainable wages and room for growth. The job-site (for which this was their first year as an apprenticeship on-the-job work site) was able to train their apprentice to fit their office's specific needs and get to know their apprentice prior to committing to a full time position for her. And for UTP, this is just another one of several success stories. In the 20 years that the School District of Philadelphia's UTP program has been operating, over 500 apprentices have participated in the program and 89% of alumni have reported that they are still employed in the technology field.
Now that Lawrence has entered the workforce, she shares some advice for current and future apprentices, "The best advice I can provide is to give it your all and learn everything you can. When the people around you witness your sincere effort and know you're behaving in good faith, it makes others want to see you succeed because your accomplishments cascade to the people around you."