Pre-K and Kindergarten Registration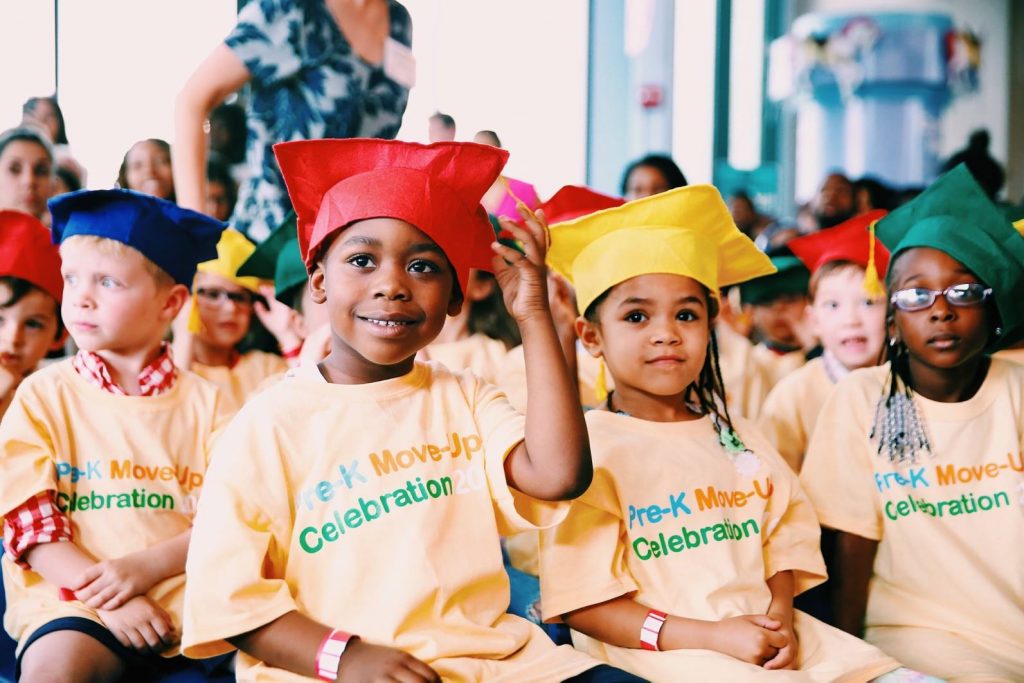 There's still time to register your student for pre-Kindergarten or Kindergarten for the 2017-2018 school year!
Families can enroll their children in school-based, full-day, free pre-Kindergarten at the District's Pre-K Office in the Education Center at 440 N. Broad St. in Philadelphia.
To be eligible, children must be at least 3 years old on or before Sept. 1, 2017, and must not be age-eligible for kindergarten; children and families must live in Philadelphia; and families must meet current Head Start or Pre-K Counts income guidelines.
The following items are documents needed for registration:
Proof of child's date of birth (birth certificate, court document, or passport);
Child's health insurance card;
Proof of Philadelphia address in the primary parent's/guardian's name;
Current state or federal photo ID of the primary parent/guardian;
Eight current and consecutive weeks of gross income received by the primary parent/guardian, secondary parent/guardian and all children;
Recent Dental form completed by your child's dentist; and
Completed Physical exam form completed by child's doctor.
Click the link below for more information:
https://www.philasd.org/earlychildhood/resources/app/
In addition, families can register for kindergarten at their neighborhood schools.
To be eligible for kindergarten, students must be 5 years old on or before Sept. 1, 2017.
The following items are documents needed for registration:
Proof of your student's age. Examples of this include birth or baptismal certificate, medical records with students date of birth
Two (2) documents showing your address. Examples of this could be a lease, deed or utility bills with your name and the address in which you reside
Shot (Immunization) Records. Obtain this from your child's physician if you don't have a copy already
Click the link below to find out more:
https://www.philasd.org/studentplacement/services/kindergarten-registration/