Class of 2020 Senior Stories: Dylanger Thomas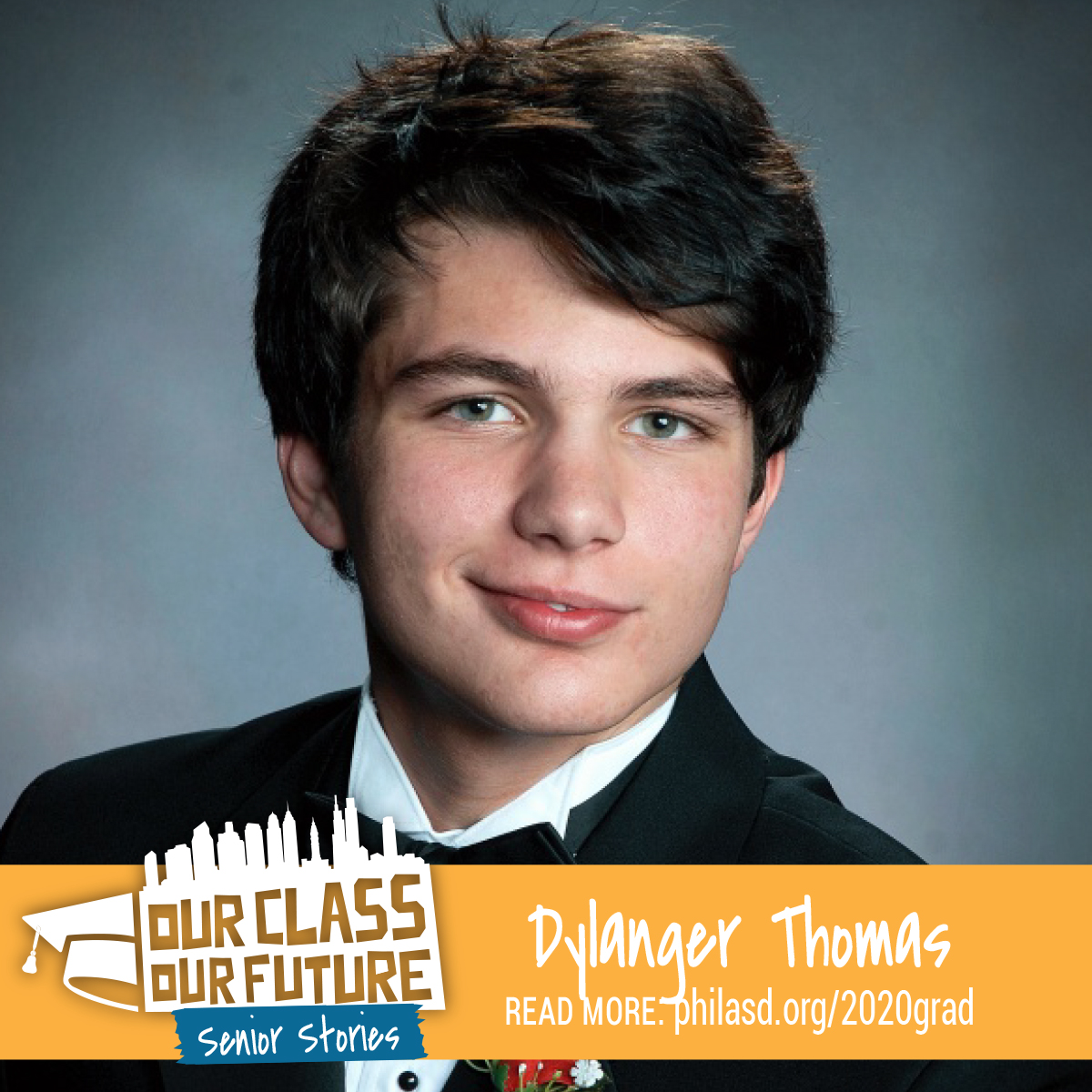 School: Penn Treaty High School
Nominated By: Patricia Fine – Counselor
Dylanger Thomas is not going to be stopped. Plain and simple. He's been through a lot, and with the help of some key people in his life, he's come to see that though the odds seem against him, he can and has simply defeated them.
Dylanger lost his parents when he was six. Since then, he has been in the foster care system, finally landing several years ago with his current family, who formally adopted him. His living arrangement is "cramped", with several other adopted siblings and foster kids sharing the space. His parents, whom he describes as "old-fashioned," run a tight ship. They're also retiring and moving south this summer, so Dylanger knows life will look very different this fall. It will also be different because he got into the school of his dreams, Temple University, and hopes to be on campus starting his studies in Criminal Justice in September.
Only a few years ago, Dylanger wasn't as sure of his path. School was difficult, because he rarely stayed at the same school for more than a year, and he was always juggling moving from foster home to foster home. He often felt that he was just fighting to keep his head above water. Eventually, the combination of starting at Penn Treaty and being formally adopted provided some consistency, and allowed him to focus better. He finally had a group of teachers that really supported him. He admits, at first, they "put up with a lot and they didn't have to. But they did because they wanted me to do better. They wouldn't let me do less than I was capable of." Quickly, his grades skyrocketed and his SATs scores soared "I could feel proud of myself for the first time," Dylanger said. "I never used to even think about graduation." The hard work paid off – he found himself getting accepted to several colleges, including Temple.
There are a lot of people Dylanger would like to thank, especially the English and Senior Capstone teachers who gave him so much personalized attention when it came to work, advice, and those many essays he wrote and rewrote in order to make them perfect. But most significantly, he would like to acknowledge Patricia Fine, his counselor, and her daughter who also works at Penn Treaty. They helped him with his senior project, community service hours, planning for college, and so much more.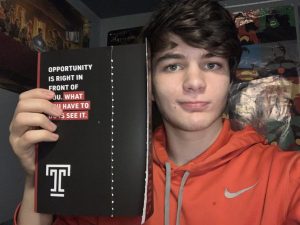 "Ms. Fine believes in me more than I do. She knew what I was capable of even before I did. When she told me she nominated me for this, I thought, 'there are kids way more qualified than I am'. I second-guess myself but she's a great supporter. I don't have a lot of support when it comes to this kind of stuff. I'm very grateful that I have her."
To his younger peers and classmates, Dylanger has a message of perseverance. "If there's one thing I've learned, it's that all the bad and negative experiences help make you stronger for the future. The mistakes aren't there to make things worse, they're there to teach you a lesson. Don't let those things get in the way of achieving what you want. And don't let anyone tell you what you're  capable of. They're not you, and only you know what you're truly capable of."
Strong words from a strong young man. Congratulations on your graduation Dylanger!