Class of 2020 Senior Stories: Javier Adorno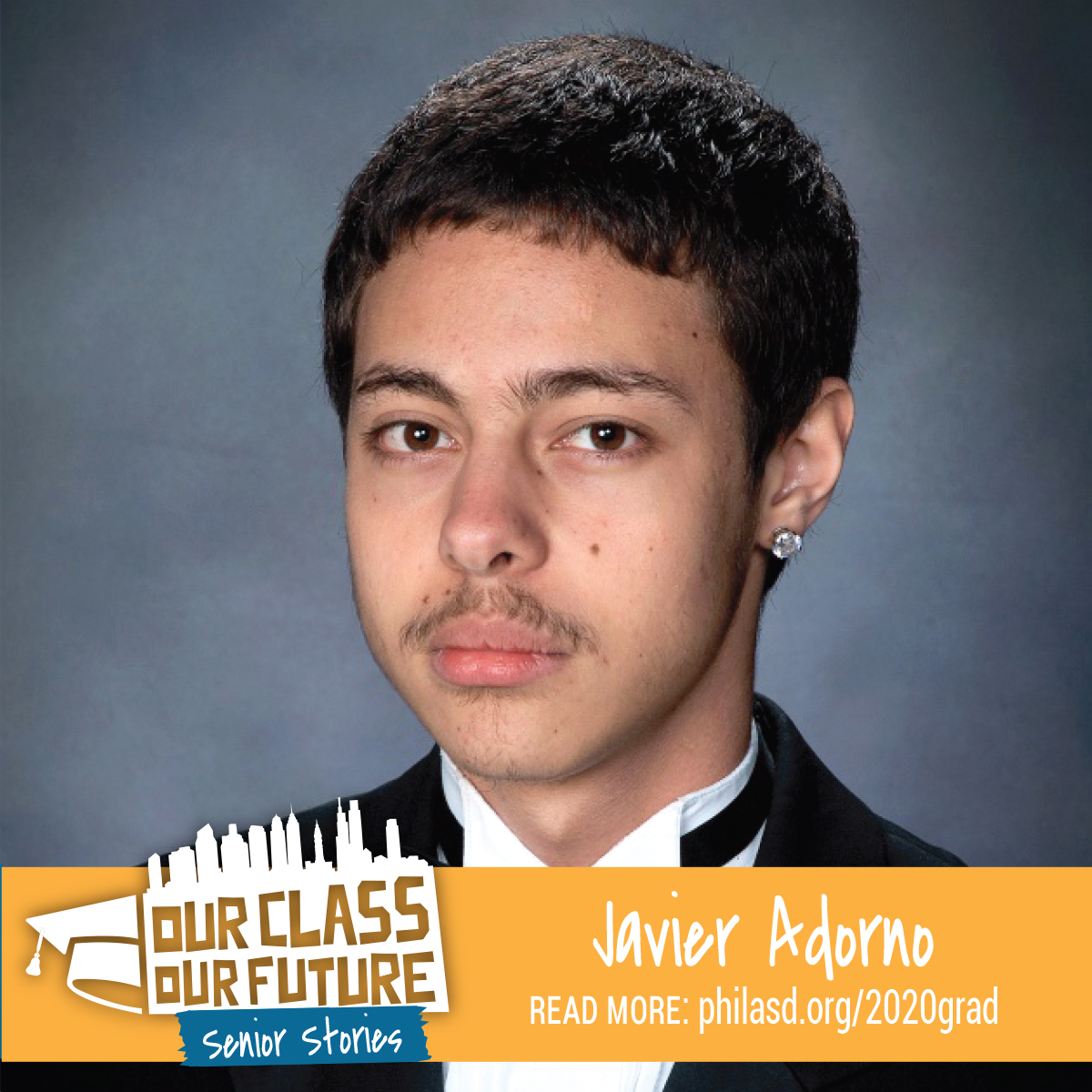 School: The LINC
Nominated By: Laval Pinckney – School Counselor
Javier Adorno has a lot on his plate. He lives with his aunt, and is the oldest of 8 other siblings and cousins that live in the house. He feels responsible for helping to take care of them all. He hasn't seen his parents much recently, his dad is active in the Army and his mom has been battling some personal challenges that have kept her away. He's committed to educational success so he can be prepared for college or the military — he wants to do both. He's the first in his family to graduate. So, yes he has a lot on his plate. But he also has a unique stillness and calm that seems to keep him from being overwhelmed. He's fighting multiple battles, but quietly and courageously conquering.
Many of us might find Javier's life complicated. Even he admits that it is. But he doesn't let that stand in the way of success. Somehow he maintains close relationships with his mom and dad, both of whom are distant. Somehow, he maintains his grades, while helping to take care of 8 other kids. Adaptability is the name of Javier's game.
The ability to roll with the punches is apparent in the way Javier approaches just about everything. His counselor, Mr. Pinckney recognized Javier's easy-going get-it-done attitude, even though they couldn't meet in person when Javier reached out to him. Due to the coronavirus pandemic, schools had closed by the time Javier needed help with his FAFSA (Free Application for Federal Student Aid) paperwork. Javier's planning a gap year to help his aunt around the house, and then is not exactly sure what will come after that. Maybe he'll start at community college and study computer science — or perhaps he'll go to military school to follow in his father's footsteps. The uncertainty doesn't bother him, but the thought of being unprepared does. Javier wanted Mr. Pinckney to help ensure he completed his application correctly, so that he'd be ready in any scenario.
Javier is not sure that there's anything special about any of this. "I don't know why [Mr. Pinckney] nominated me. Apparently I did a lot of things in school to help other people," he said humbly. "But I'm also a good student and I try to be a role model to the younger students." Javier just enjoys keeping things light — something that comes naturally to him. He is the first to jump in and play catch and football with the younger kids after lunch, and his teachers know they can count on him to reach out to his classmates when they're struggling with their studies.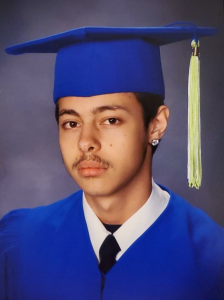 Javier has enjoyed his time at The LINC so much — he credits the incredible staff — that he's almost sorry that it's time to graduate. However, graduation is especially meaningful for him because his mom wasn't able to graduate when she attended high school. That Javier was completing his high school education inspired his mom to complete her GED — they will graduate together!
Javier's advice to his younger peers and classmates falls in line with his own simple approach: Do what you need to do. Keep going to class, stay on track, graduate, and you can do whatever you put your mind to.
Keep rolling with the punches Javier! Congratulations on your graduation!