Information About the Potential SEPTA Strike

Read in Your Language: SHQIP | عربي | 汉语 | ខ្មែរ  | Français | Português | Pусский | Español | Việt
October 19, 2021
Dear School District of Philadelphia Parents and Guardians:
I am writing to share some important information about SEPTA. The current contract for Transport Workers Union Local 234 expires on Sunday, October 31, 2021. If a new contract agreement is not reached before the current contract expires, it is possible that a SEPTA strike could occur beginning Monday, November 1st. The School District of Philadelphia is not directly involved in these contract negotiations. However, it is clear that a SEPTA strike would have a devastating impact on the operation of our School District and our ability to sustain in-person learning five days a week for all students — something we all worked extremely hard to make happen for all students this school year.
While I respect the right of any union member to advocate for themselves, it is my greatest hope that this strike can be avoided so that we can continue to keep our schools open and best support the social, emotional and academic needs of our students without additional disruption. In the midst of increasing gun violence and the many other traumas impacting our communities as the COVID-19 pandemic continues, our schools are a safe haven for thousands of Philadelphia's young people. We are advocating relentlessly with City leaders for a non-strike resolution to SEPTA negotiations.
In the meantime, it is critically important that we all remain informed and begin to plan ahead. We have already begun exploring our options to provide continuity of education and student support services for our students and families in the event of a SEPTA strike.
Here's what we know so far:
Student Transportation Impact – Nearly 60,000 Philadelphia students rely on SEPTA to get to and from school. In the midst of a national driver shortage that is already disrupting our District operations, providing student transportation support to all students who would need it during a strike would not be an option.
Staff Travel Impact – Many of our staff rely on SEPTA to travel to and from our schools and offices. We will be surveying our staff to determine the impact of a strike on school operations, which will help inform our options going forward.
Continuity of Learning – We are fully committed to ensuring that learning continues for all students in the event of a SEPTA strike. While the ideal would be to maintain in-person learning for all students, please know that staffing challenges or other conditions that may result from a strike could require some or all of our schools to shift to 100% virtual learning. We will be exploring all feasible options based on the results of our staff survey, with the goal of continuing in-person learning safely for as many students as possible.
Student Supports – We are also committed to maintaining vital supports for our students and families such as grab-n-go meals. The results of the staff survey will also inform how and where these services will be provided.
What You Should Do Now
We realize that there are a lot of unanswered questions at this time about how our District will operate if a SEPTA strike occurs. We ask for your patience as we thoughtfully work through our options. In the meantime:
I will continue to keep you updated about the situation and our plans as soon as more information is available.
Sincerely,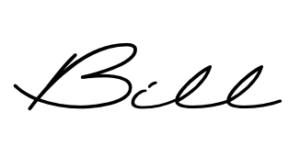 Dr. William Hite
Superintendent