District Schools & Offices Will Continue In-Person IF SEPTA Strikes

Read in Your Language (more coming soon): SHQIP | عربي | 汉语 | ខ្មែរ  | Français | Português | Pусский | Español | Việt
October 28, 2021
Dear School District of Philadelphia Parents and Families,
I am writing with an important update about our readiness plans if a new contract agreement is not reached between Transport Workers Union Local 234 and SEPTA by Sunday, October 31st, and a SEPTA strike occurs as soon as Monday, November 1st. This does not mean a strike will happen. While SEPTA is optimistic that negotiations will continue and an agreement will be reached, we want to share our plans in case there is a service interruption.
Schools Operations
All School District of Philadelphia (SDP) schools will remain open for in-person learning at this time. Attending school in-person provides our young people with the familiar routines, sense of community and support services that they need for their social, emotional and academic well-being. Now more than ever, our schools are safe havens for thousands of students who are experiencing the very real impacts of increasing gun violence and other traumas impacting our communities.
District Offices
All SDP offices, including those at 440 N. Broad Street, will operate on their normal schedules.
School Staffing
Providing safe and orderly school operations is our top priority. Early reports indicate that the majority of our employees, even those who rely on SEPTA, will be able to report to work so our schools and offices can remain open for our students and families. Plans are underway to monitor staffing at each school daily and to deploy educator and Central Office staffing supports for specific schools that may need additional coverage.
Transportation Services
Students who are currently assigned to a bus or van route will continue to receive transportation services. Unfortunately, in the midst of a national driver shortage that is already disrupting our District operations, we are unable to provide transportation to students who are not currently assigned to a route. Families should expect bus delays for student pick up and drop off since more vehicles would be on the roadways in the event of a SEPTA strike. We ask for your patience in advance as our drivers prioritize the safety of our student riders and others on the road. For questions about your child's bus or van throughout the day, please call 215-400-4350.
Student Attendance
We expect all students to continue to attend school in person, all day and every day as a vital part of their social, emotional and academic wellbeing. Students who cannot attend school in person during the SEPTA strike are expected to log into Google Classroom or Canvas for their assignments and engage in asynchronous (independent) learning daily. You can use this helpful How to Log Into Google Classroom stepper if needed and connect with your child's school about additional supports that may be available. Not logging in daily and completing assignments on time will result in an unexcused absence. Hybrid learning will not be offered, and students will not be able to log into their classes virtually.
Student Meals
All students will continue to have access to free, reliable, and nutritious meals each school day. Breakfast and lunch meals will continue to be served to all students who attend school in person. Starting Wednesday, November 3rd, families of enrolled students who cannot attend school in person due to the SEPTA strike will be able to pick up grab-and-go meal kits each week at one of 12 school distribution sites across the city. The meal kits will contain five breakfasts and five lunches that can be stored in a freezer until students are ready to heat and eat. The list of distribution sites, which will operate every Wednesday from 9 a.m. to 10 a.m. and 1 p.m. to 2 p.m, can be found at philasd.org/septastrike. Since the District is required to maintain detailed records for meal distribution, families will need to provide their child's name, SDP school and ID number in order to receive their weekly meal kits.
Chromebooks & Internet
If your child's Chromebook is not working or needs repair, be sure to contact your child's school for a replacement or visit this Chromebook Support Webpage for information about our tech support centers and hotlines. You can also visit this Internet Access Options for Families webpage if you need Information about no- or low-cost internet services.
Before and After-School Programs
All before- and after-school programs will continue as planned at this time. Please contact your child's school with any specific questions.
Athletics
Additional information will be provided about the winter sports season, which begins on November 19th, if a SEPTA strike is underway at that time.
This and more information about our readiness plans can be found at philasd.org/septastrike. We will provide you with another update on the status of negotiations and any additional details on our plans on Sunday, October 31st. You can also get up-to-date information by visiting septa.org and the City of Philadelphia website at phila.gov, listening to KYW Newsradio 1060 AM, or calling the School District Parent HOTLINE at 215-400-INFO.
No doubt this school year has had its challenges and the possibility of a SEPTA strike is yet another one that we will navigate together. If a strike occurs, please know that caring for the needs of our students, families and staff as we continue to safely operate our schools is our highest priority, as it has been throughout this pandemic.
Sincerely,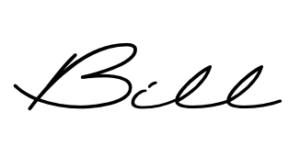 Dr. William Hite
Superintendent