Announcing Our 21st Century Schools Model and the Opening of School Selection
SHQIP | عربي | 汉语 | Français | ខ្មែរ  | Português | Pусский | Español | Việt
Dear School District of Philadelphia Parents and Families,
As we approach the one-month mark of the 2022-23 school year, I am writing to share two updates aligned with our commitment to offering well-rounded and enriching academic experiences to students in all schools.
21st Century Schools Model
The School District is excited to launch a new 21st Century Schools Model in three neighborhood high schools for the 2023-24 school year, with the goal of expanding the model to other neighborhood high schools in the coming years! The 21st Century Schools Model partners neighborhood high schools with businesses and non-profit organizations across Philadelphia to help prepare students for success in high-demand industries after graduation:
Bartram: Transportation & Logistics Industry programming including automotive mechanics, supply management and warehousing.
Overbrook: Entertainment Industry programming including digital design, film, television & music production and entertainment management.
West Philadelphia: Urban Development Industry programming including real estate, information technology, entrepreneurship and arts & cultural studies.
After choosing an industry-based career pathway, students at these schools will be immersed in an integrated and career-focused curriculum, receive side-by-side classroom instruction and field experience, earn applicable industry certifications and more. They will also have increased access to internships every year, and employment opportunities upon successful completion of the program.
In the coming months, we will provide regular updates about the implementation of the the 21st Century Schools Model. In the mean time, learn more about our work to prepare students for college and career HERE.
School Selection
As a reminder, the School Selection Process for the 2023-24 school year opens tomorrow, Friday September 16, at 4:00 p.m. and will close on Friday, November 4, at 11:50 p.m. The school selection process allows students currently in pre-kindergarten through 11th grade to apply to attend any school with available space outside of their neighborhood or catchment area for next school year. 
Be sure to visit schoolselect.philasd.org to learn more about the School Selection process, including school-based admissions criteria, and to access resources like the High School Directory or the upcoming High School Fair.
In the coming weeks and months, I will be sharing with you my thoughts and ideas about how together we can make the School District of Philadelphia the fastest improving urban school district in the country for achieving successful outcomes for all students. I look forward to our collaborative efforts going forward.
Sincerely,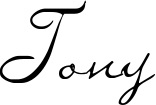 Dr. Tony Watlington
Superintendent