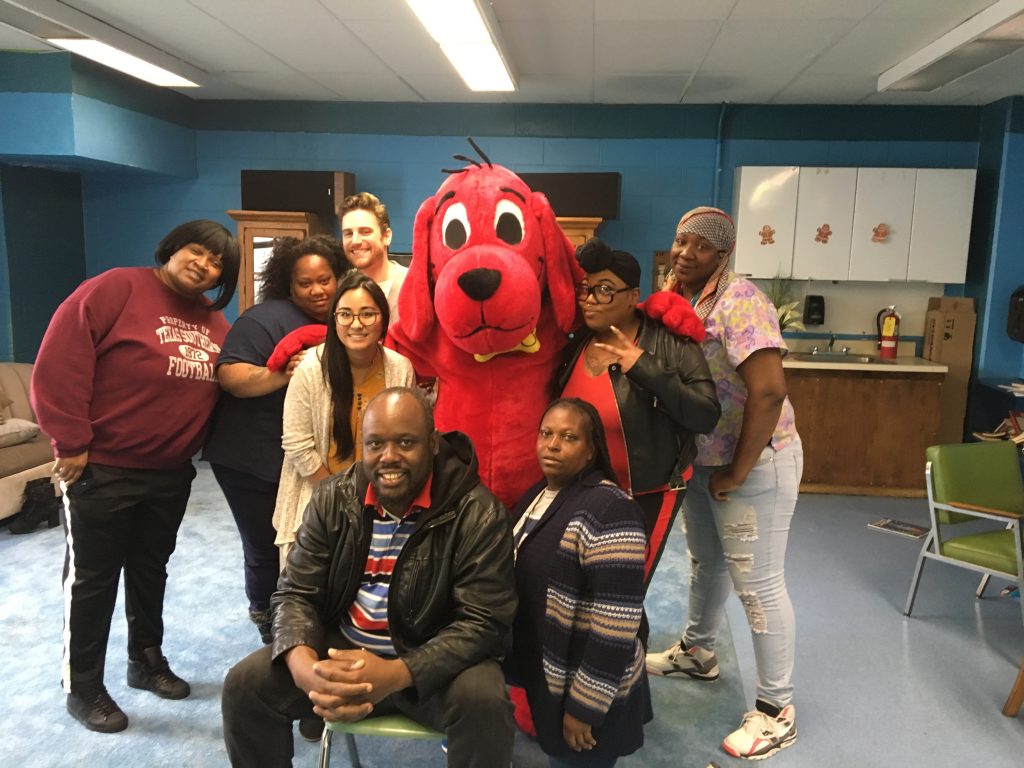 In case you missed last month's Focus on FACE Newsletter, The Office of Family and Community Engagement celebrated Volunteer Appreciation Month with all kinds of fun social media posts, articles featuring some of our wonderful volunteers, and snazzy Volunteer Appreciation materials. The FACE Office also invited the following five schools with outstanding volunteer programs to participate in a Clifford Reading Party to celebrate those who dedicate so much of their time to the school:
Clara Barton Elementary School
Mary McCleod Bethune Elementary School
Vare-Washington Elementary School
Theodore Roosevelt Elementary School
Stephen Decatur Elementary School
Volunteers were treated to some refreshments from the FACE Office and then went to the Kindergarten and first grade classrooms to read two Clifford books. Students also received a free Clifford book at the end of the day.
The most exciting part for the students (and adult volunteers!) was an in-person visit from Clifford himself! Students were able to give Clifford a high-five and some students even had a mini-dance party with him. Clifford loved hanging out with the volunteers and students alike and can't wait to return for the End-of-Year Family Celebration on June 1, 2018 at 440 N. Broad Street! (He might even bring along some of his friends…!)
Check out some of the awesome photos from the event below!