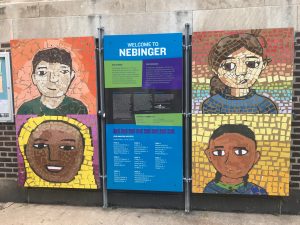 Nebinger Elementary is South Philadelphia's best-kept secret where big things are happening. Nebinger's School Advisory Council (SAC) works closely with school leadership, as well as with Nebinger's Home and School Association (HSA) and the Friends of Nebinger, to track and support continued improvements in academic achievement, attendance, and school culture.
Last school year, Nebinger's SAC accomplished some amazing feats. One of the most significant accomplishments was spearheading the campaign for Lead Stabilization at Nebinger. The Nebinger community of staff and engaged parents, as well as faculty and parents from Jackson Elementary and the Philadelphia Healthy School Initiative, led the discussion with the District. The SAC worked with the District's Operations team on the implementation of a plan to stabilize lead in Nebinger, which resulted in the implementation plan the School District is using for every school that requires work after piloting the program at Nebinger and Jackson.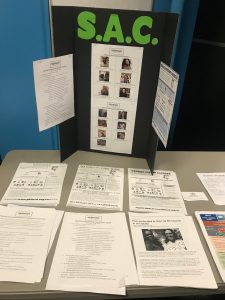 The SAC is also focusing on beautifying Nebinger, working with the District to have security grates removed from the second level in the front of the building. The building now reflects the open and joyous culture and climate within Nebinger's walls with the beautiful art installation created in partnership with their HSA, Friends Of Group, and Fresh Artists. The SAC is also working with neighbors to manage public access to Nebinger's renovated schoolyard so that the remarkable property can be an asset to the entire community after school and on weekends. This school year, Nebinger's SAC will continue to support the school's improvement in attendance, metrics, enrichment experiences, and learning
environment. They are actively involved in increasing the percentage of students attending 95% of the school year; supporting improved student literacy by helping children read on grade level and increasing the percentage of students achieving proficiency in all standards on the PSSA. The SAC, in coordination with Nebinger's HSA, have installed lockers for the middle school students and worked to add new furniture for middle school
classrooms tailored to a learning environment that supports enhanced middle school curriculum. Currently, the SAC is in the planning phases of more building improvements and beautifications. Nebinger's SAC has begun advocating for electrical upgrades for the entire school building, seeking the removal of other window grates on the school building, and are in the process of trying to advance student/pedestrian safety around and near the school campus by getting additional crossing guards at busy intersections.
If you see any members of Nebinger's SAC in or around Nebinger, stop and say hello. They are a great group of staff, parents and community members that are excited about the growth and learning happening at Nebinger and they want people to know it!