Read by 4th's Parent Council is a volunteer group of parents and caregivers who offer advice about how the Read by 4th Campaign can help ALL children read on grade level.
We are looking for parent leaders who are passionate about being actively engaged in their child's education; are interested in learning more, doing more, and being more; and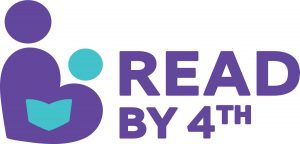 are willing to serve as advocates for those children who may not have an adult available to serve as an advocate.  They should also embrace the Read by 4th concept of working with other parent leaders and sharing information received with peers to ensure that ALL children are reading on grade level by the time they reach 4th grade.
These Parent Council Liaisons will assist in recruiting families to attend Parent Council Meetings, will be responsible for attending designated Read by 4th Sub-Committee meetings, and are recruited at each Parent Council meeting (until we reach the maximum number of 10).  Parent Council meetings are held every other month and meeting days fluctuate from Wednesday evenings, 5:30 PM-7:00 PM, and Saturday afternoons, 12:30 PM-2:00 PM. The next 3 meetings for the 20-21 school year are:
Saturday, March 20th  •  Wednesday, May 12th  •  Saturday, July 17th
Interested parents/caregivers should contact Allegra Simms at 215-738-9898 or asimms.lp2@gmail.com for more information. You can also sign up to attend meetings and receive Zoom links closer to the meeting date here.