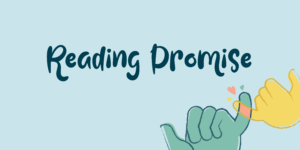 Reading has always been about more than the story. It's a chance to see yourself reflected on a page, discover new worlds, and learn and grow together. That's why we're celebrating this Black history month with books because diverse stories are for everyone (and every month of the year)! Here are a few ways we're celebrating:
The 29th Annual African American Children's Book Fair will be held virtually on Saturday, February 6, 2021, from 11 a.m. to 4 p.m. Bringing hundreds of best-selling African American children's authors and illustrators to Philly families, this is one of our favorite events of the year.
Don't miss a virtual book fair, storytimes, prizes, and more. All FREE. All straight from your living room. REGISTER TODAY.
Bookmarks: Celebrating Black Voices is a collection of videos featuring prominent Black celebrities and artists reading children's books from Black authors. Themes include identity, respect, justice, and action. They're perfect for a bedtime story or fun classroom activity.
And the best part is you can watch the series for FREE on YouTube. WATCH NOW.
Add some inspiration to your newsfeed. Philly has some amazing local Black authors and education activists using social media to make real change. Check out Cousin John's book series Chase Books and his chronicles on Instagram @_chasebooks. And don't miss Lisa Browne's amazing work to help families and caring adults use stories to talk about race, justice, and activism @colorful_stories.
Powered by Read by 4th, Philly's early literacy movement and the nation's boldest call to protect every child's right to read.