The Free Library has exciting events happening virtually in May for children and families. All events are free but do require registration. 
Virtual Pet Party! Thursday, May 6 at 10:00 a.m.


May is National Pet Month and we're celebrating with a virtual pet show & tell party for young children and their families! We'll read a book about pets together then attendees will have a chance to show off their pets (or favorite stuffed animal) and share a few facts about them with each other. Register to be a part of this interactive virtual program.
Who Lives Where? Friday, May 14 at 3:30 p.m.
Adventure Aquarium will present "Who Lives Where?" where students will have the chance to meet four animals and learn about how they survive in their habitats. Space is limited for this virtual event and advanced registration is required. Register here for this amazing event.
Love Song Writing Workshop for Families


Thursday, May 6 at 6:30 p.m. Register here.
Friday, May 14 at 6:30 p.m. Register to receive the Zoom event link.
Join a virtual session with singer-songwriter, teaching artist, and music producer Vince Anthony to learn to write your own love song throughout May.
This intergenerational workshop invites children of all ages and their loved ones to write love songs with and for each other.  Vince Anthony, who released his EP Black Child: A Song Cycle, a meditation on Black coming of age, in 2018, is the Audio Engineer for Love Jawns: A Mixtape, Philadelphia Contemporary's first podcast series.
Centering Black Joy through Dance


Wednesday, May 19 at 10:00 a.m. Register to be a part of this event hosted on Zoom.
Wednesday, May 26 at 10:00 a.m. Register to be a part of this event hosted on Zoom.
Let's get moving! Inspired by Useni Eugene Perkins' gorgeous book Hey Black Child, we'll dance for Black joy together, connect, and celebrate who each of us is. The Centered Black Joy through Dance virtual program led by dance, theater, and movement artist Jennifer Turnbull, is designed for children K-4, but all loved ones of all ages are invited to join in.
Mascs Off: Real Talks for Men and Boys, Monday, May 31 at 6:00 p.m.
Join a lively session of intergenerational conversation, communication, and connection for fathers and sons and men and boys in nontraditional and nonnuclear families. The discussion will explore expectations and experiences of masculine-identifying folks, and will be facilitated by Victor Jackson, co-founder of OURchive Germantown, and youth OURchive members. Click here to register.
Find out about all of the Free Library's virtual programs in our event calendar.
---
One Book, One Philadelphia 2021
The Free Library's One Book, One Philadelphia season is underway from now through June 9.  One Book, One Philadelphia promotes literacy and civic dialogue by encouraging the entire greater Philadelphia area to come together through reading and discussing a single book, and this year there will be free and virtual events centering on Jericho Brown's Pulitzer Prize-winning collection of poems, The Tradition.
Discussion guides, curricula, and a list of recommended reading for all ages are also available on the Free Library's website.
---
Digital Resources for Students and Families
The Free Library of Philadelphia also has something for everyone when it comes to digital resources to support education and recreation.  All you need is a library card and PIN.  Don't have a library card? Apply here.
For students, our Homework Help Online resource provides live online tutoring every day from 10 a.m. to midnight for K-12 and college students, as well as help for adults. Homework Help Online also offers Spanish service from 2 pm – 2 am.
Did you know the Free Library has a database where you can find practice tests for the Pennsylvania drivers permit exam, the motorcycle operator's test, the CDL practice test, as well as digital versions of the handbooks for each of these tests? Visit our Driver's Permit Practice Tests Online database to get started.
The Free Library also has great digital media to access movies, tv shows, documentaries, music, and more using a computer or mobile device!
Check out Hoopla and stream movies, TV, music, and audiobooks directly to your computer or mobile device.
Get instant access to thousands of critically acclaimed movies, documentaries, and kids' favorites with Kanopy! You can stream up to four movies per month with your library card.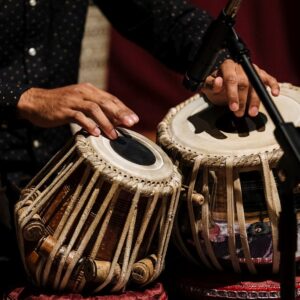 Contemporary World Music brings the sounds of all regions from every continent! Discover reggae, world fusion, Balkanic jazz, African film, Bollywood, and much more!
Every database is free with your Free Library card and PIN. Visit our website www.freelibrary.org to see everything that is happening at the Free Library!
Contributed by: