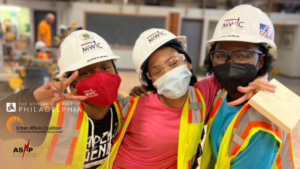 As the days get longer and warmer, we here at FACT are looking forward to the summer with our latest workshop. When it comes to those months off from school, staying active and engaged both socially and academically is very important! Whether it is building up a student's confidence or resume, you'll learn about how you can do both during the summer months with the help of Hope Clayton from the Urban Affairs Coalition (UAC) and Lisa Gambino from the SDP's Office of Student Life, where she directs our District's After School Enrichment programs.
First, Hope will explain how families can find valuable and rewarding summertime employment opportunities for their SDP high-school students; In talking about the session, Hope explains that with the UAC's Summer Youth Employment Program "we work to secure funding and place young people in job opportunities to enrich their lives". During our workshop, we'll look at how our District's students can get involved and find summertime employment. When it comes to summertime jobs, families should connect UAC and other organizations early, because, as Hope explains "There's not an unlimited number of slots available and there's a limited number of opportunities." Our first half of the workshop will give families an important resource for aiding their teen's journey to gainful employment, so that they can see what Hope called "that spark or that light that shows up in their eye."
After employment, we'll move on to academic and social opportunities for students during the summer. Lisa Gambino and staff from the District's Office of Student Life will talk a bit about some of the opportunities out there for students during the summer by using our City's Out-of-School Time (OST) Program Locator tool. Lisa explains that "This workshop supports families in gaining knowledge of  out-of-school-time resources available to them across the city" in the hopes that families will be "equipped to make informed decisions about programs that are the best fit for their children." We'll take a look at how to use the OST tool to make informed decisions and how families can reach out to various programs that can be enriching and productive for their child(ren).
Whether you're searching for summertime employment opportunities for your child that can help them graduate or fulfilling and productive activities for a variety of ages and interests, join our latest and greatest workshop on May 18th at 10 a.m. via Zoom before the temperature starts to creep into the triple digits!
---
Join Zoom  |  Meeting ID: 881 7310 3066 |  Passcode: 664141