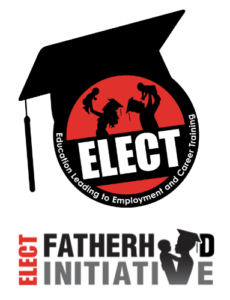 We are so excited to welcome our young families back to school and the ELECT Program Team is ready to support! ELECT is the School District of Philadelphia's service program to support pregnant and parenting students of any gender as they work towards graduation.
ELECT offers a wide array of individualized and group services including case management, workshops (virtual and in-person), access to child care, academic and attendance support and assistance during Teen Parent Leave. ELECT participants can earn incentives like our Baby Buck$ for attendance achievement, reaching goals, completing tasks and more! Baby Buck$ can be used in our ELECT Boutique either in person or through a virtual, personal shopping appointment. To take a tour of the Boutique, click HERE.
We would also like to highlight School District of Philadelphia Policy 234: Pregnant/Parenting/Married Students. This policy covers educational rights and access to accommodations that ensure our young families have access to their full educational program. What's covered under this policy? Things like academic adjustments, excused absence reasons, lactation accommodations in school, uniform adjustments and access to services like ELECT! Know Your Rights! Check out this Information Sheet to learn more.
Are you or someone you know a young pregnant and/or parenting student? Contact us HERE to connect! Remember it's #Never2Late2Graduate…we can assist young parents with returning to school through the Re-Engagement Center.