Check out our monthly segment where we are answering your most asked questions surrounding the School District of Philadelphia! 
As a new school year rolls around, there may be times when you will need to address a concern or may disagree with a decision or action taken by your child's school. Through the constituent concern process, families have the opportunity to make their concerns known and have them resolved in a fair, accessible, and timely manner.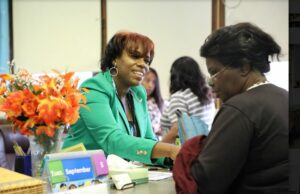 If your concern is specific to your child's school and staff, we always recommend you reach out to the teachers and principal, first, to try to work together to resolve issues. If you still feel you are not getting the support you seek at your school, please contact the Family Engagement Liaison responsible for your school.
Role of Liaison
Family Engagement Liaisons are here to support schools with families engagement opportunities and to build community partnerships that increase access to resources for the benefit of students and families. The Liaisons help parents to navigate their children's education, host parent workshops, assist with understanding programs and services, and so much more. They also play a crucial role in the constituent concern process. In the case that a concern cannot be resolved at the teacher or principal level, it is with the help of the Family Engagement Liaison that concerns can be addressed and resolved.
Phone, email, in-person support
We're here to help you! For the quickest response, call us at 215-400-4000 or email us at ask@philasd.org. Visit our Welcome Center at 440 N. Broad St where our Customer Support Representatives are available and happy to help!
Whether you're trying to locate the right contact for your questions or you need to voice a concern, we can help you to reach a resolution through the constituent concern process!
Additional Websites & Resources