Contact
OFFICE OF GENERAL COUNSEL
Main Number – 215-400-4120
Fax Number – 215-400-4121
Process Service* can be accepted by Tracey Dopson, Sandra Pearson, Alexis Holmes and Twanda Goff.
*SERVICE OF PROCESS – SUBPOENAS/COMPLAINTS/WRITS DURING COVID-19
For information on service of complaints/writs, please go here.
To report a claim for personal injury or property damage: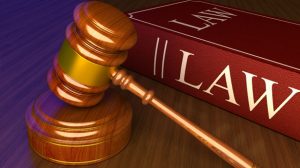 To reach an individual by telephone, dial 215-400-[individual's extension].
Contact List
| Name | Title | Extension |
| --- | --- | --- |
| Lisa Nicas | Executive Assistant | 5169 |
| Twanda Goff | Receptionist | 6960 |
| Lynn R. Rauch | General Counsel | 6742 |
| Audrey Buglione | Deputy General Counsel | 6208 |
| Ronak Chokshi | Deputy: Litigation & Labor & Employment | 5391 |
| Kimberly Dutch | Deputy General Counsel, Compliance and Ethics | 5310 |
| Casey Pappas | Deputy: Student Service and Special Education | 5608 |
| COMPLIANCE & ETHICS/RIGHT TO KNOW | | |
| Kimberly Dutch | Deputy: Compliance & Ethics | 5310 |
| Elizabeth Otero | Legal Secretary | 5256 |
| Christopher Ahlers | Senior General Counsel/Environmental | 5213 |
| Kristina Helmers | Assistant General Counsel/Right to Know Law | 5247 |
| LITITGATION | | |
| Ronak Chokshi | Deputy: Litigation & Labor & Employment | 5391 |
| Tracy Dopson | Paralegal | 5782 |
| Alexis Holmes | Paralegal | 6362 |
| Elizabeth Otero | Legal Secretary | 5256 |
| Sandra Pearson | Legal Secretary | 5732 |
| Felicia Mason | Assistant General Counsel | 5389 |
| Hannah Girer-Rosenkrantz | Senior General Counsel/Civil Rights | 6019 |
| Kristen Junod | Assistant General Counsel | 6255 |
| Michael Sheehan | Associate General Counsel | 6588 |
| Ryan Mulderrig | Associate General Counsel | 5520 |
| CONTRACTS/TRANSACTIONAL | | |
| Audrey Buglione | Deputy General Counsel | 6208 |
| Vacancy | Process Manager | |
| Arjola Domi | Paralegal | 5641 |
| Blair Butler | Paralegal | 5158 |
| Michelle Reed | Paralegal | 4120 |
| Clara Brown | Paralegal | 5501 |
| Dawn Chism | Senior General Counsel/Construction | 5159 |
| Laurie Reilly | Associate General Counsel/Real Estate | 6352 |
| Elizabeth Gutman | Senior General Counsel/Charter Schools | 5154 |
| Paul McCarthy | Senior General Counsel | 5177 |
| Ryan Silverman | Associate General Counsel | 5281 |
| Courtney McGinn | Assistant General Counsel | 5473 |
| Jason Imler | Assistant General Counsel | 5411 |
| Tiffany Curtis | Assistant General Counsel/Charter School | 5248 |
| CHARTER SCHOOL MATTERS | | |
| Michelle Reed | Paralegal | 5395 |
| Elizabeth Gutman | Senior General Counsel | 5154 |
| Tiffany D. Curtis | Assistant General Counsel | 5248 |
| SPECIAL EDUCATION | | |
| Casey Pappas | Deputy: Student Service and Special Education | 5068 |
| Twanda Goff | Legal Secretary | 6960 |
| Beverly Pintarelli | Legal Secretary | 4120 |
| Susan Ledford | Legal Secretary | 6360 |
| Tracy Terrell | Legal Secretary | 5173 |
| Alaina Sullivan | Associate General Counsel | 6222 |
| Anastasia DePaz | Assistant General Counsel | 5386 |
| Christina Magnus | Assistant General Counsel | 5322 |
| Christine Prokopick | Senior General Counsel | 5321 |
| Jenna Oberlander | Senior General Counsel | 6677 |
| Kathryn Jones | Assistant General Counsel | 6789 |
| Meagan Fitzpatrick | Assistant General Counsel | 6789 |
| Natasha Felder | Assistant General Counsel | 5315 |
| Christina Magnus | Assistant General Counsel | 5322 |
| Shahirah Brown | Assistant General Counsel | 5399 |
| Vinh Su | Assistant General Counsel | 5406 |