Contact
OFFICE OF GENERAL COUNSEL
Main Number – 215-400-4120
Fax Number – 215-400-4121
Process Service* can be accepted by Lisa Nicas, Tracey Dopson and Kristen Junod.
*SERVICE OF COMPLAINTS/WRITS DURING COVID-19
Due to the COVID-19 public health emergency, The School District of Philadelphia's Office of General Counsel is closed to the public and our staff are working remotely. For information on service of complaints/writs during Covid-19 closures, please go here.
To report a claim for personal injury or property damage: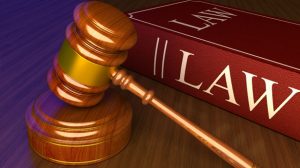 To reach an individual by telephone, dial 215-400-[individual's extension].
Contact List
| Name | Title | Extension |
| --- | --- | --- |
| Lynn R. Rauch | General Counsel | 6742 |
| Robert Biron | Deputy General Counsel | 5820 |
| Audrey Buglione | Deputy General Counsel, Compliance & Ethics | 6208 |
| Janet Ellis | Deputy General Counsel, Individualized Student Services | 6133 |
| Irametta Thompson | Executive Assistant | 5961 |
| TORTS/CIVIL RIGHTS/CLAIMS/RIGHT-TO-KNOW LAW | | |
| Tracey Dopson | Paralegal | 5782 |
| Lisa Nicas | Legal Secretary | 5169 |
| Kimberly Dutch | Associate General Counsel (Claims/Open Records Officer) | 5310 |
| Hannah Girer-Rosenkrantz | Assistant General Counsel/Civil Rights | 6019 |
| J.D. Luhning | Senior General Counsel | 6365 |
| Sharon Ulak | Assistant General Counsel - Litigation | 5234 |
| LABOR AND EMPLOYMENT | | |
| Shaunda Queen | Paralegal | 5255 |
| Colin Haviland | Associate General Counsel | 5637 |
| Kristen Junod | Assistant General Counsel | 6255 |
| Syreeta Moore | Assistant General Counsel | 6073 |
| CONTRACTS/TRANSACTIONAL AND CHARTER SCHOOLS | | |
| Robert Biron | Deputy General Counsel | 5820 |
| Brenda Draper | Paralegal | 5312 |
| Michelle Reed | Paralegal | 4120 |
| Charla Clements | Legal Secretary | 5928 |
| Dawn Chism | Senior General Counsel (Construction) | 5159 |
| Elizabeth Gutman | Senior General Counsel (Charter Schools) | 5154 |
| Lyndsey Johnson | Assistant General Counsel (Grants) | 6024 |
| Paul McCarthy | Senior General Counsel (Contracts) | 5177 |
| Melissa Pang | Assistant General Counsel (Contracts) | 5250 |
| Laurie Reilly | Associate General Counsel (Real Property) | 6352 |
| SPECIAL EDUCATION | | |
| Janet Ellis | Deputy General Counsel, Individualized Student Services | 6133 |
| Susan Ledford | Legal Secretary | 6360 |
| Beverly Pintarelli | Legal Secretary | 4120 |
| Tracy Terrell | Legal Secretary | 5173 |
| Emily Beck | Senior General Counsel | 6633 |
| Kathryn Brown | Assistant General Counsel | 6789 |
| Caroline Cruz | Assistant General Counsel | 6538 |
| Christina Magnus | Assistant General Counsel | 5322 |
| Jenna Oberlander | Associate General Counsel | 6677 |
| Casey Pappas | Senior General Counsel | 5068 |
| Christine Prokopick | Assistant General Counsel | 5321 |
| Alaina Sullivan | Assistant General Counsel | 6222 |