The Board Invites Rising Juniors and Seniors to Apply to be a Student Board Representative in 2021-2022 School Year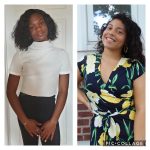 The Board of Education invites students, who are rising juniors and seniors and who would like to bring student voice to the Board, to apply to become a Student Board Representative for the 2021-2022 school year. Interested students may apply online here by 5 p.m. on March 22.
"For me, being a Student Board Representative means to be an encourager and being able to assure students like myself that their greatest gift is their voice, and that no one should be able to silence them," said Toluwanimi Olaleye, Student Board Representative. "It also means being able to advocate for things students like myself are passionate about, like preventing gun violence and voting rights."
Student Board Representatives represent their peers by voicing student concerns with the Board at its monthly meetings and by reporting Board deliberations and actions to the student body. They also meet with student groups and initiate important work, such as registering student voters, promoting the Fund Our Schools campaign and raising awareness of student mental health.
"I encourage qualified students to apply for this leadership role in the School District of Philadelphia," said Board President Joyce S. Wilkerson. "This is a great opportunity for two students to represent their peers and to make a meaningful impact on the educational experience for students across the city."
To qualify as a Student Board Representative, students must:
be a current resident of Philadelphia and attend a Philadelphia public or charter school;
be in the 11th or 12th grade during their term as a Student Board Representative;
have a minimum GPA of 2.5 or higher and be in good standing;
be actively involved in their school community and willing to work to support Philadelphia's public schools, on behalf of their peers, on a regular basis;
be willing to represent their peers at Board of Education meetings and to communicate student opinions to the Board and report Board deliberations and actions to the student body.
"Being a student Board Rep has been meaningful to me because it's helped me change when it comes to interacting with others, making friends with students and addressing their concerns," said Keylisha Diaz, Student Board Representative. "It's all about the students and hearing different opinions and coming together to find an objective way to solve a problem."
For more information about the application process, please visit the Board's webpage here or contact Tyler Wims at studentleaders@philasd.org if you have any questions.