Board of Education Member Reginald L. Streater is Named a U.S.A. Justice Program Fellow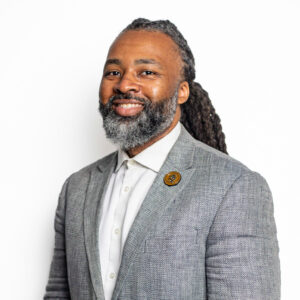 PHILADELPHIA—Board of Education Member Reginald L. Streater was recently named a U.S.A. Justice Program Fellow by Eisenhower Fellowships. This is a new fellowship program that will send rising American leaders abroad on individual professional journeys to enhance their perspectives and sharpen their skills for advancing racial justice in their communities and professions.
This new program supports mid-career minority professionals who are leading change in the fields of race relations, criminal justice reform, economic inclusion and educational opportunity, among others. According to the Eisenhower Fellows Chairman, these dynamic leaders will join a global network of Fellows who for nearly seven decades have been striving to create a world that is more peaceful, prosperous and just.
Board Member Streater is an attorney with extensive experience in private practice and expertise in diversity, equity, inclusion and employment discrimination. Previously, he served as vice president of the Philadelphia chapter of the American Civil Liberties Union of Pennsylvania. During his planned fellowship in Finland and Kenya, Mr. Streater would like to gain an international perspective on ways to improve public education, especially in low-resource urban settings.
"On fellowship in Finland and Kenya, I will gain an international perspective on ways to improve public education, particularly in low-resource urban settings that are routinely challenged by crumbling infrastructure, divestment and apathy," Board Member Streater said. "My ultimate goal is to seek out how to fully take advantage of, for our children's sake, the current infrastructure of public education, while also exploring ways to educate children in the 21st Century."
The Eisenhower Fellowships Justice Project is founded on the values of President Dwight D. Eisenhower and reflects his legacy of moral leadership against racial discrimination. The stated vision of Eisenhower Fellowships is, "to inspire leaders around the world to challenge themselves, to envision how they can effect positive change, to engage others beyond their existing networks and to collaborate with other like-minded leaders across national borders and regions to better the world around them."
"We offer our colleague, Board Member Streater, our heartfelt congratulations on this prestigious appointment," said Board President Joyce S. Wilkerson. "We look forward to seeing how this fellowship will inform his work and help the Board confront the challenges that hinder student achievement in our School District."