2020-21 New Charter School Applications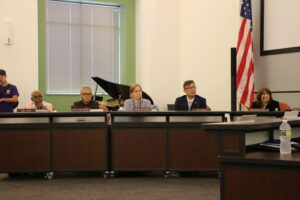 The Board of Education is reviewing this year's new charter school applications. Pennsylvania Charter School Law requires the Board to accept and review applications for new charter schools in Philadelphia.
This year, the Board has received 5 applications for new charter schools. You can learn more about the applicants and read their applications here.
The Board held first hearings on each of these applications on December 22, 2020 and will hold second hearings on each application in January.
In accordance with the Charter School Law, the Board will vote on each of the applications no more than 75 days after the December 22nd hearings. A full schedule of hearings is posted on the Board's calendar.
The Board welcomes public testimony on these applications. Written testimony may be submitted by email or by mail and must include your name, address, and the name of the application on which you are submitting testimony.
To submit written testimony by email, send your email to SchoolBoard@Philasd.org. by January 29, 2021 at 5pm.  If submitted by mail, written testimony must be postmarked by January 29, 2021 and addressed to: Board of Education, The School District of Philadelphia, 440 North Broad Street, Suite 101Philadelphia, PA  19130.
All written testimony timely received will be made part of the record for the respective new charter application hearing.