Partnerships Coordinator Corner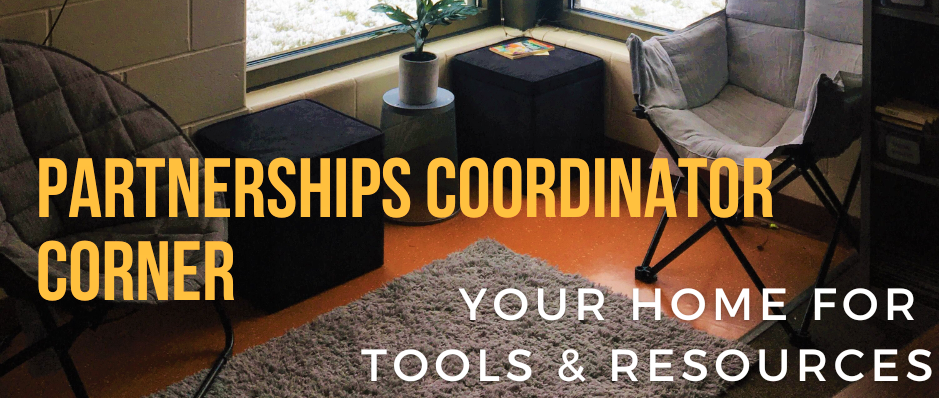 Welcome!
There are 38 school-based partnership coordinators at District-operated schools for SY2022-23. There are two District positions with partnerships specialties (Assistant Program Coordinators and Program Coordinators) and two external partnerships coordinator models (Community School Coordinators and AmeriCorps VISTA Partnerships Coordinators).
This year, the Office of Strategic Partnerships is focused on deepening the supports for partnership coordinators of all types. This webpage is intended to be a centralized space for OSP to share tools and resources directly with partnerships coordinators. We hope this will become a starred page you continue to return to for up-to-date tools and information. If you have any questions, feel free to reach out to us at partnerships@philasd.org. Thanks for all you do to bring partner programming to students at your school!
New from OSP!
Partnerships Coordinator Dashboard – Just released! See calendar invite for Zoom Walkthrough on November 9th at 9am. Email mdahlin@philasd.org for the password to access the page.
Partnerships Coordinator Handbook – New go-to guide specifically for Partnership Coordinators!
Seasons of Work – At your request, we can print you a 11×17 copy to hang on your wall!
Partner Fair Guidebook – List of partners fully compliant during SY21-22 and able to expand for SY22-23, with program descriptions and contact information.
Recent OSP Newsletters – including updates and upcoming events
Partner Onboarding & Compliance Resources: