SDP Connect – Issue 8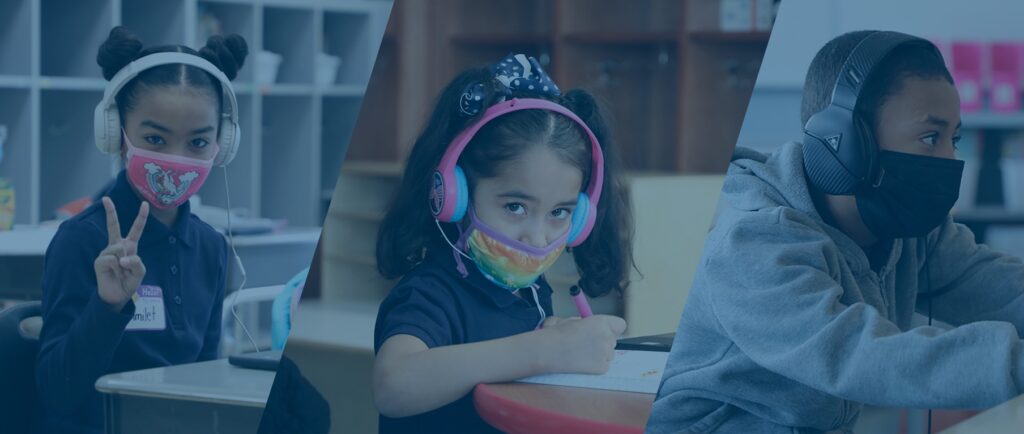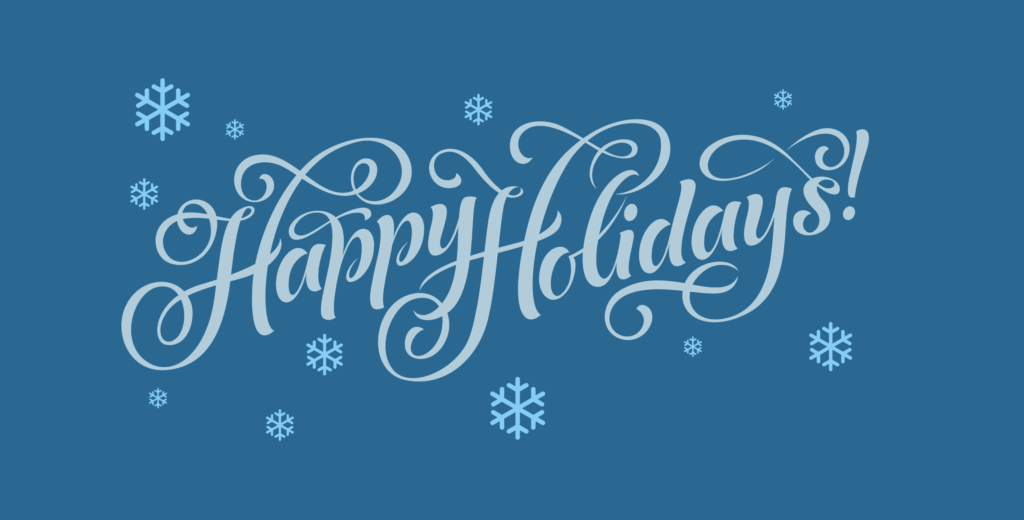 As we prepare for the upcoming winter break, we hope you will use the time off to take a break from the work, de-stress and focus exclusively on the things that promote joy, peace and renewed spirits. Below are some things that might help.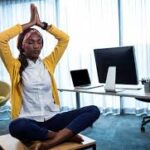 TAKE CARE OF YOURSELF!
Achieve Well-being @ Work, a partnership between SDP and Independence Blue Cross, is a virtual wellness program that helps you implement healthy habits that can improve your mind and body. Visit the program website, curated exclusively for SDP employees, to access free programming that can help equip you with the skills you need to address and manage mental, emotion and physical health. Programming includes a series of 15-minute self-care sessions, a 3-week self-guided journey toward resilience and a healthy habits workshop series. Visit the District's employee wellness website to find additional supports.
JOYFUL NOISE
This holiday season there are a couple of ways to enjoy some amazing live music while also supporting District students and your colleagues.
Help support the District's Music Education program by grabbing a ticket to The JAWN Jam Session with special guest Gene Noble. A portion of each ticket sale will go to the SDP Music Education Program's Mic'd Up initiative. The Jam Session, run by SDP alum Dan Rouse, will take place at the Brooklyn Bowl on December 16th. Learn more and get tickets here.
Snacktime Philly is a renowned local brass band that plays parties and venues city-wide. Snacktime was founded by District teacher Sam Gellerstein and often features other SDP employees. Most recently, Sam and the band played in the 440 atrium during American Education Week. You can see them next playing with the Gilfillian Brothers on Dec. 23rd in the Music Hall at World Cafe Live. Get your tickets here.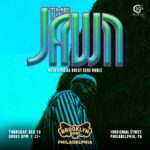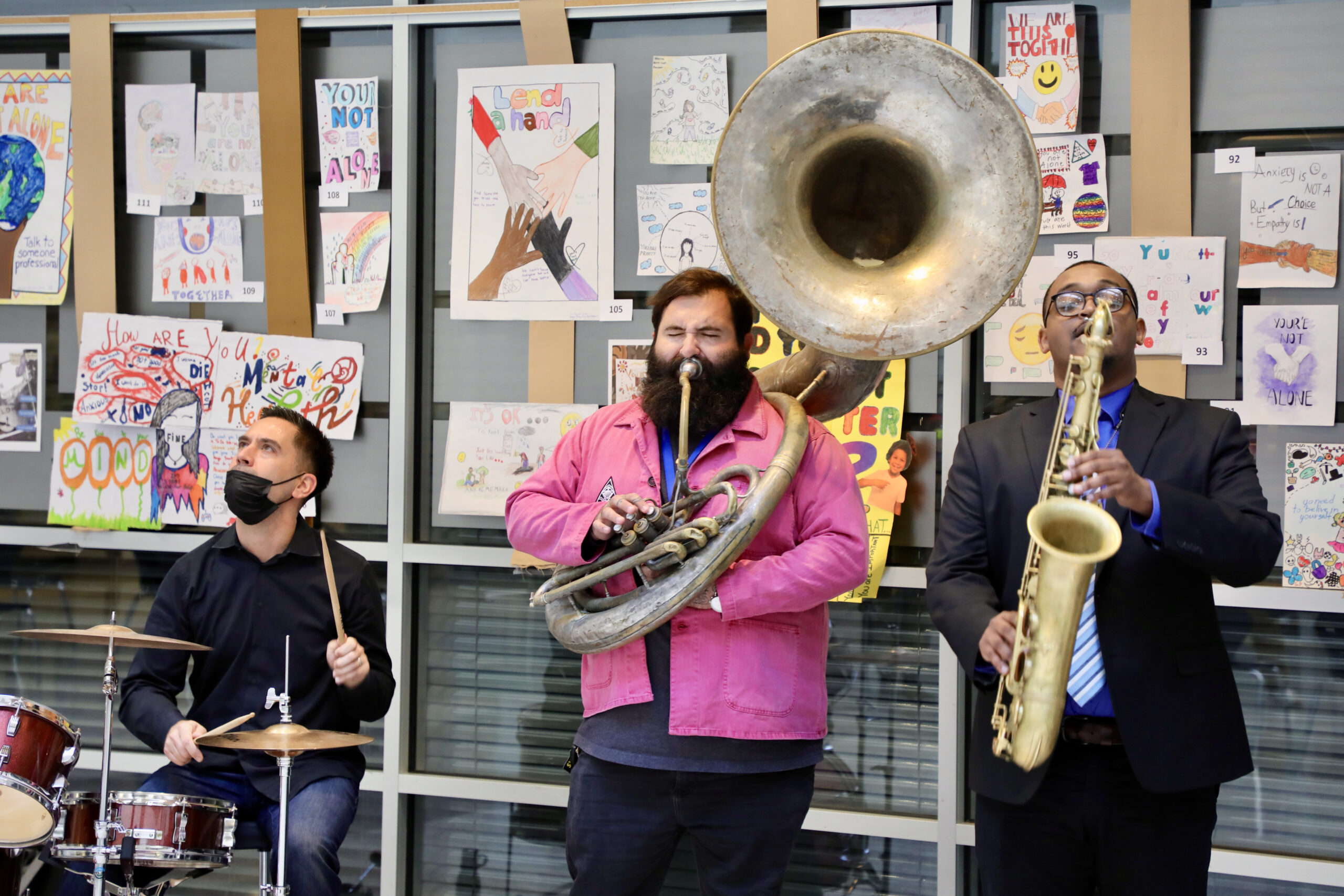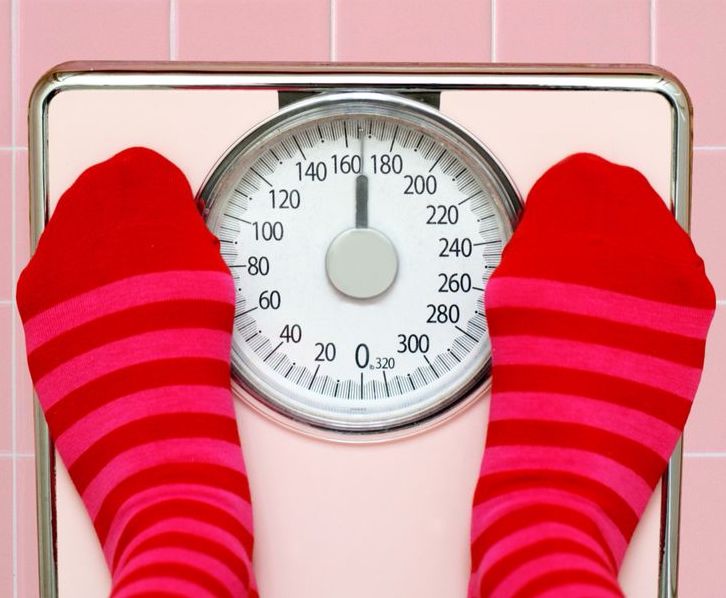 HELP WITH THE WINTER COAT…
'Tis the season that we sometimes add an extra layer. SDP's IBX plan can help. It provides employees up to 6 visits per year with a registered dietitian at no cost. Proper nutrition coaching and counseling can help you boost immune health, gain energy, sleep better and manage stress! We've partnered with two vendors who offer nutritional counseling:
Health Fitness Connections LLC offers one-on-one nutritional service between you and a registered dietitian who will help you navigate your dietary and nutrition needs as it relates to your personal health and wellness, work with you to create a dietary plan, and help with weight loss and management, disease management, stress management, shopping and cooking strategies and more! Click here to get started.
The Charge Group conducts tele-health conveniently from your phone or computer. Charge is offering all staff a complimentary initial visit regardless of your insurance plan. Click here to take advantage.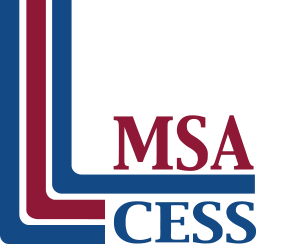 IT'S OFFICIAL!
This summer the Middle States Commission on Elementary and Secondary Schools (MSA-CESS) recommended that the School District of Philadelphia receive system-wide accreditation and that 15 SDP high schools receive individual accreditation. We are excited to announce that the District and the 15 high schools have earned accreditation! MSA-CESS accreditation is the gold standard for measuring and advancing school improvement and validates our hard work toward improving student performance and meeting distinguished standards of excellence. Schools with this accreditation are eligible for certain federal funds. It also is one of the pre-requisites used by the College Board in determining a school's eligibility to serve as a College Board test center and to offer Advanced Placement courses. This is a win for the entire District! Congratulations team! Find more details here.
WHO'S FLY LIKE AN EAGLE?
Hopkinson Elementary School! In November the Philadelphia Eagles, in partnership with the American Dairy Association North East, awarded the school with the NFL Hometown Grant which celebrates schools and students who demonstrate a commitment to living a healthy lifestyle through a balanced diet and healthy physical activity. The $5,000 grant will help the school purchase a new refrigerator, leakproof breakfast bags for breakfast in the classroom and gym equipment. Keep flying Hopkinson!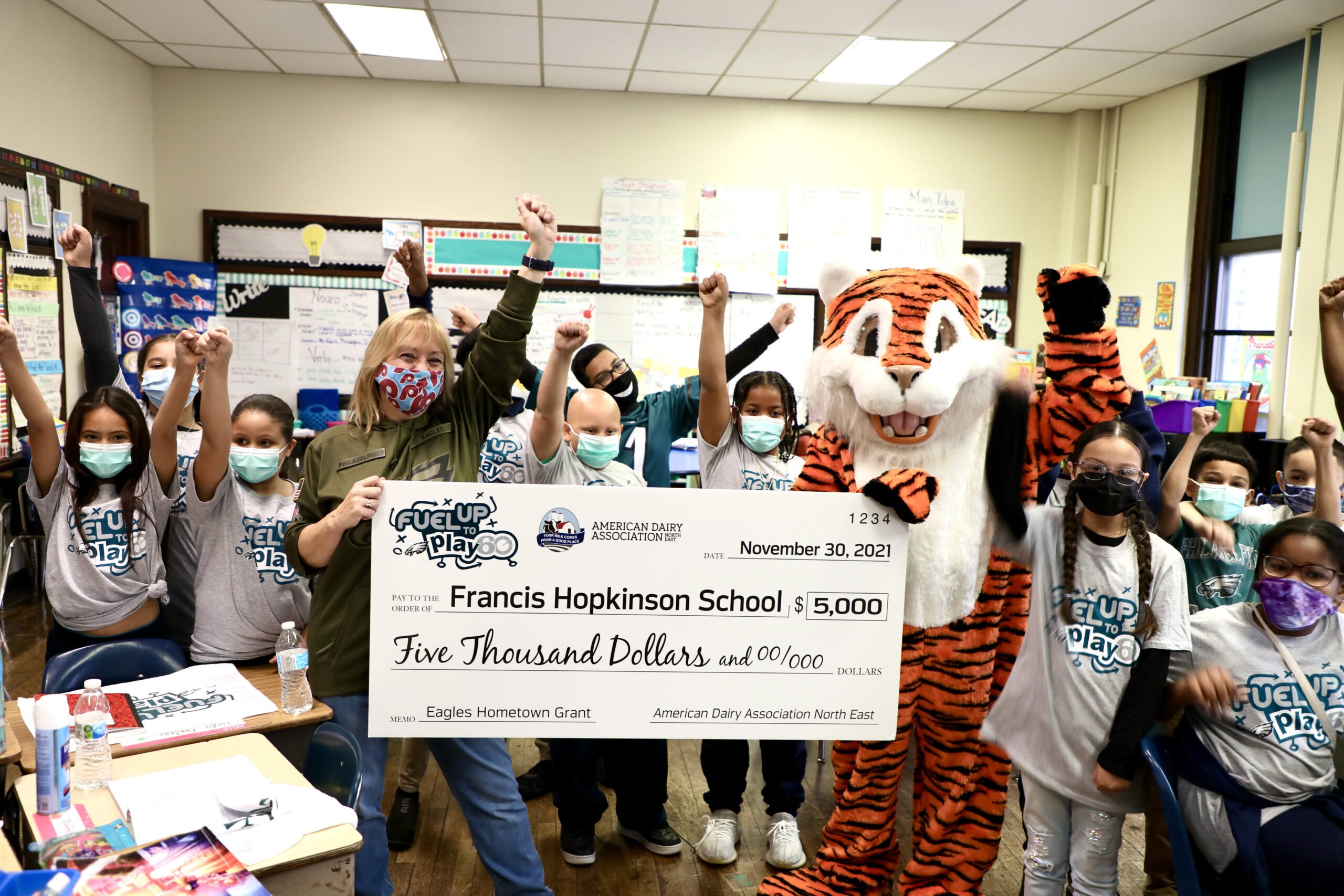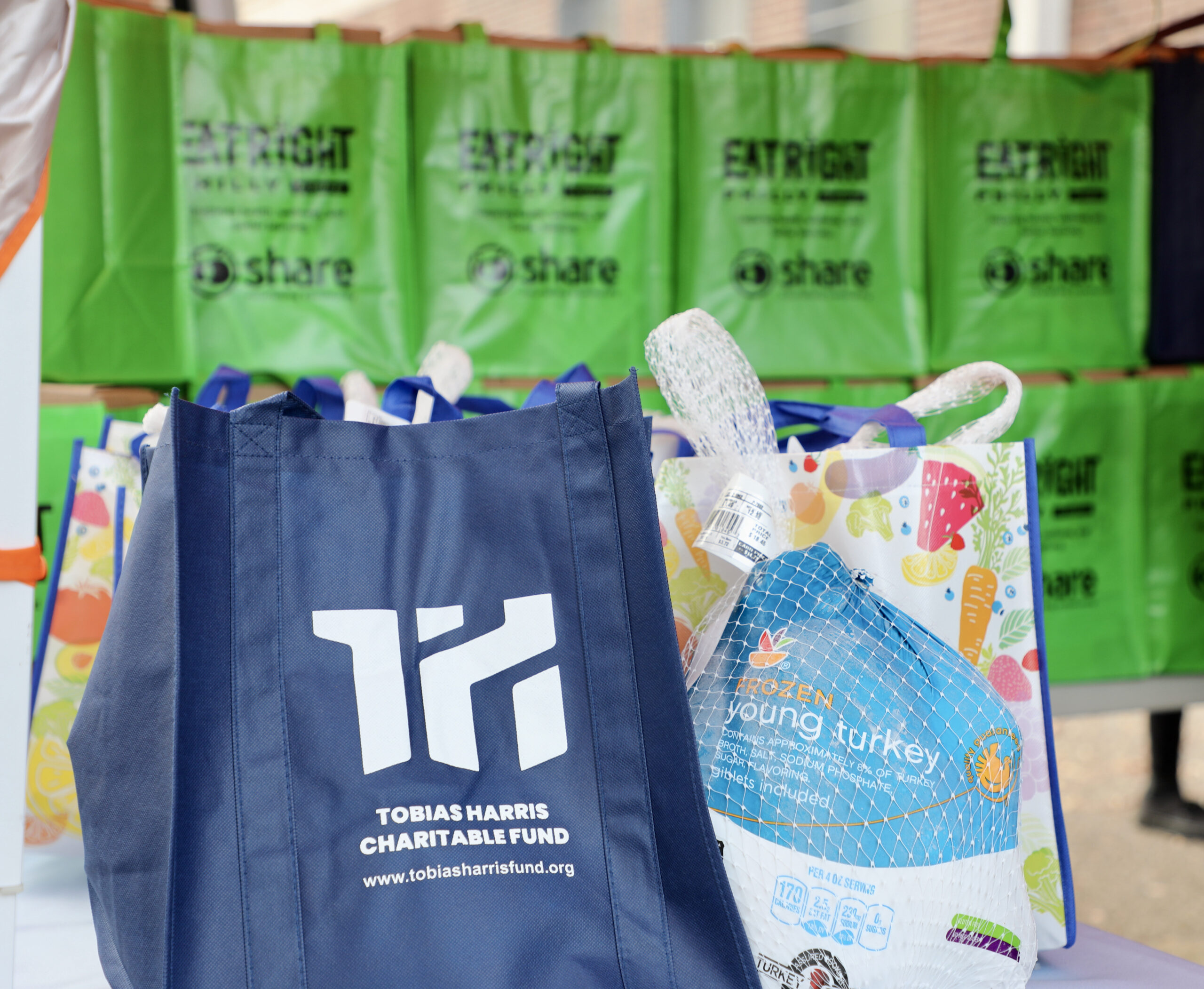 WHO'S GIFTED?
Art students at Nebinger Elementary School whose fantastically crafted Christmas tree ornaments are displayed on the National Christmas Tree at the White House in Washington, D.C. The young artists chose to create ornaments with Philadelphia flair, depicting staples like the LOVE statue, the PA state flower, and George Washington crossing the Delaware River. See the news story here. Congratulations Nebinger artists, way to represent! We're proud of you!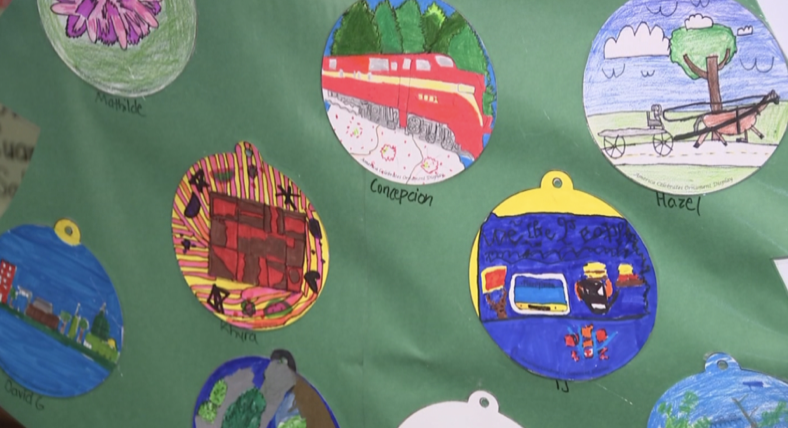 WHO'S BOOKED?
In November, a couple of schools in the District received support and recognition for their progress in advancing reading achievement and commitment to instilling a love of reading in students.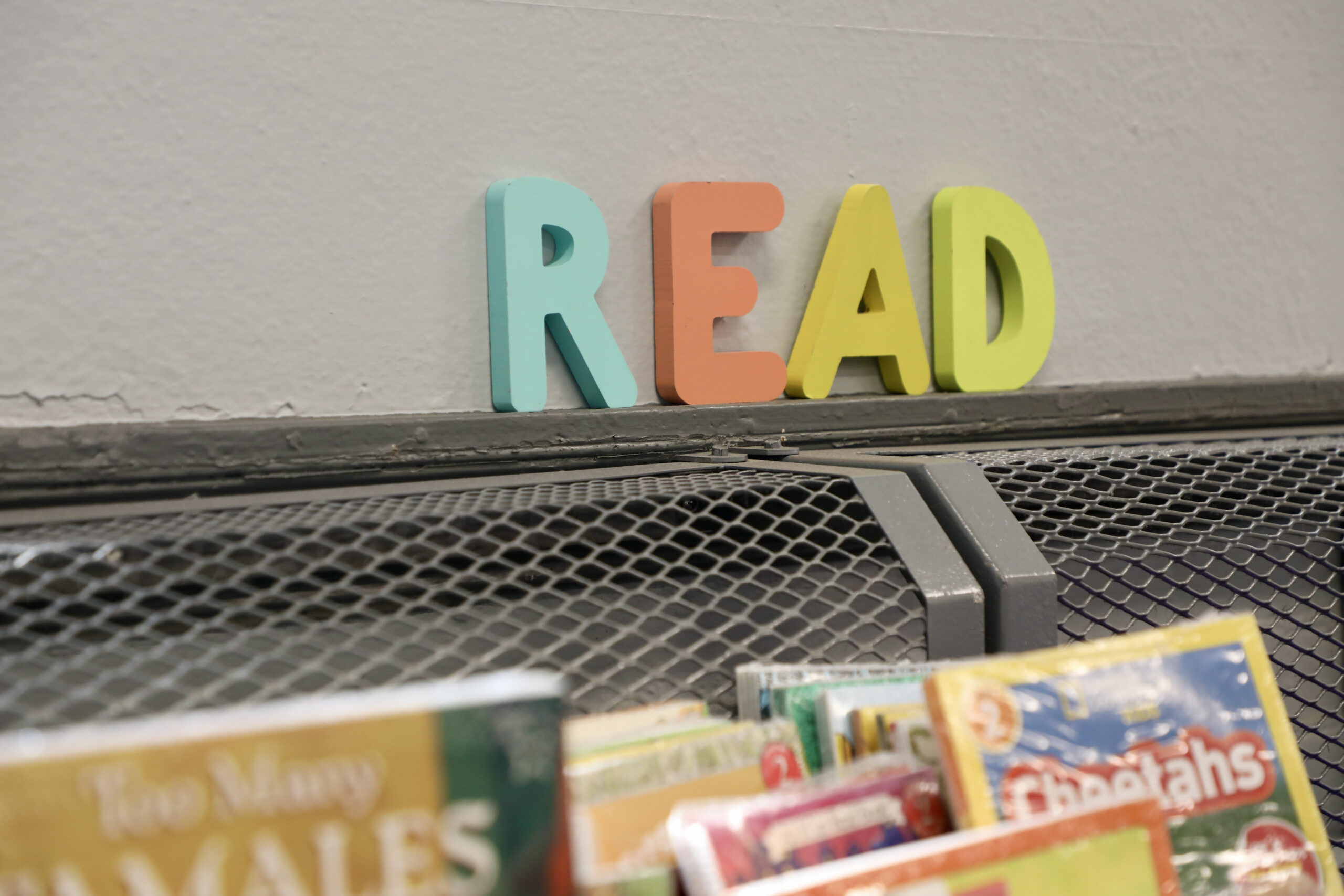 WE ARE THE (LITERACY) CHAMPIONS
In November, Scholastic, the global children's publishing, education, and media company, in collaboration with the Council of the Great City Schools (CGCS), awarded the School District of Philadelphia the inaugural Richard M. Robinson Literacy Champion Award. Named in honor of the late Scholastic Chairman and CEO, Richard (Dick) Robinson, this annual award recognizes a CGCS member school district for demonstrated progress in advancing reading achievement. As a result, Meade Elementary School was selected to receive a school library "renovation," which includes a donation of over 6,000 high-quality, age-appropriate books and more. Students will also receive books to take home and add to their libraries. Read more of the story here.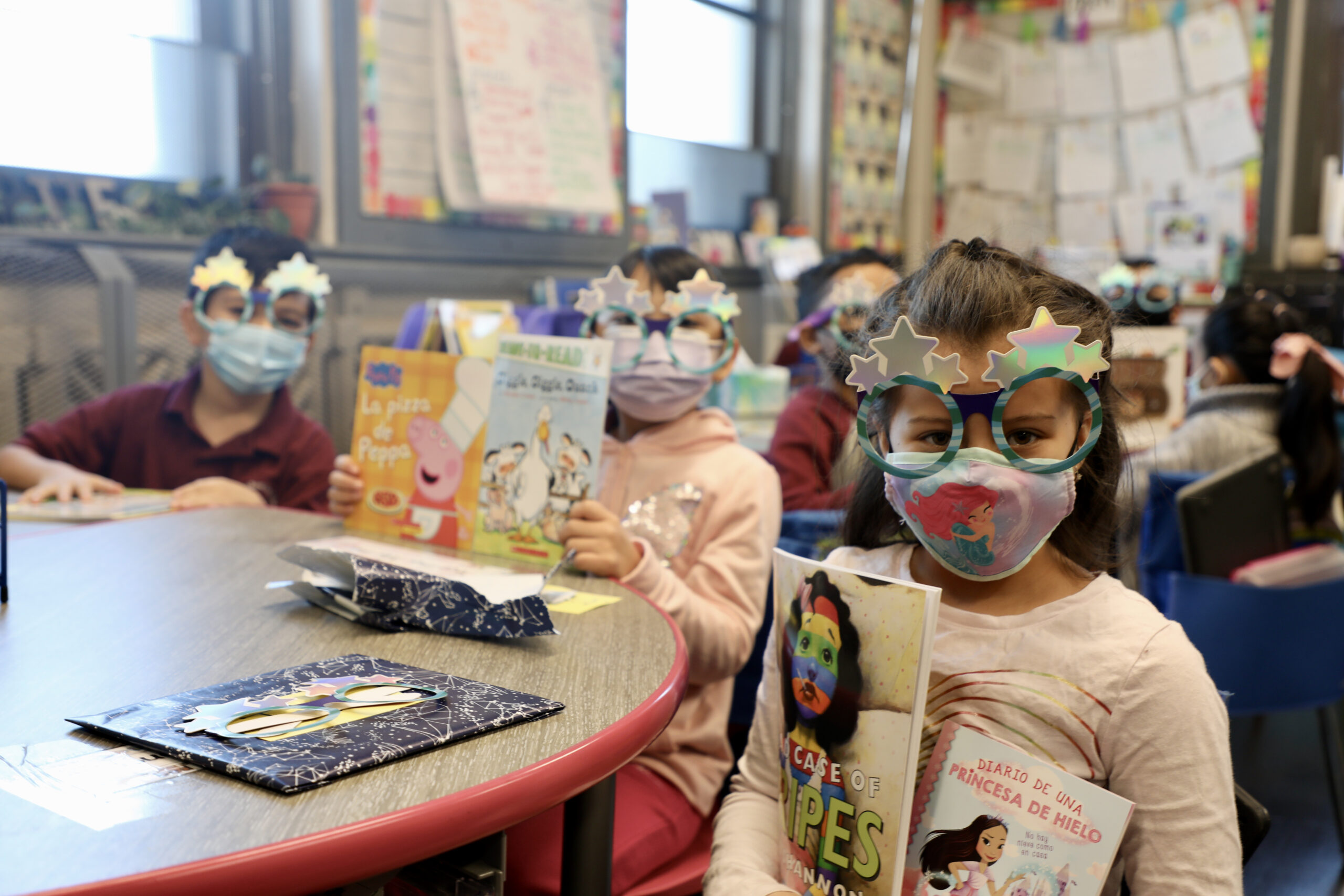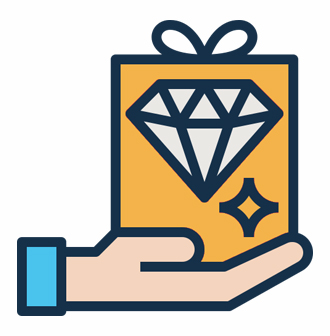 EMPLOYEE PERKS!
The SDP Employee Perks hub, which can be found on the employee portal, is a central location for all the deals and discounts provided by our organizational partners. Visit to find details about health and wellness programs, tuition discounts, arts and entertainment deals and more. The hub will continue to be updated as external relationships are developed and additional perks are added.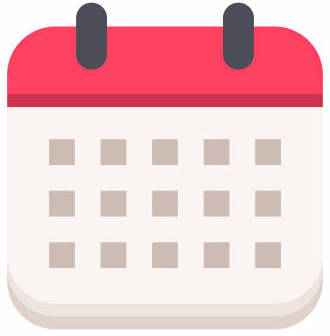 MARK YOUR CALENDARS
Remember that schools and offices will be closed from Dec. 24 through Jan. 2, 2022. Take advantage of the time off — rest, relax, do not look at email. Until then, there are some exciting PD opportunities for central office staff through December. Take a look at this calendar to see your options and jump down to the resources section to sign up. The Spring PD calendar for central office will be available in January. Stay tuned!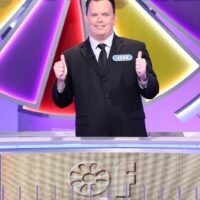 WHO EXPERIENCED GOOD FORTUNE?
SDP Grants Compliance Monitor John O'Brien, who won the November 3rd episode of Wheel of Fortune. If there's anything we've learned over the past two years, it's to live life to the fullest, jump at opportunities and make time for things that bring us joy. That's exactly why John applied for Wheel of Fortune earlier this year. Participating on the show a realization of his renewed commitment to checking off his bucket list items. It also helped him feel reconnected to his mother who loved the show but sadly passed two years ago. She would have been proud of you John, just like we all are! Watch the episode here.
WHO'S MAKING HISTORY?
Social Studies Curriculum Specialist Ismael Jimenez and George Washington High School Assistant Principal Yaasiyn Muhammad. Together, they founded the Philadelphia Black History Collaborative, and in November they were awarded the David McCullough Prize for Excellence in American Public History for their work. The Philadelphia Black History Collaborative promotes the study of African American history within the School District of Philadelphia and provides professional development to African American history teachers. Follow the Black History Collaborative on Twitter to learn more about the work.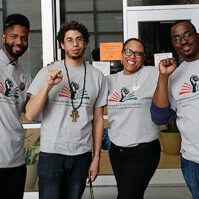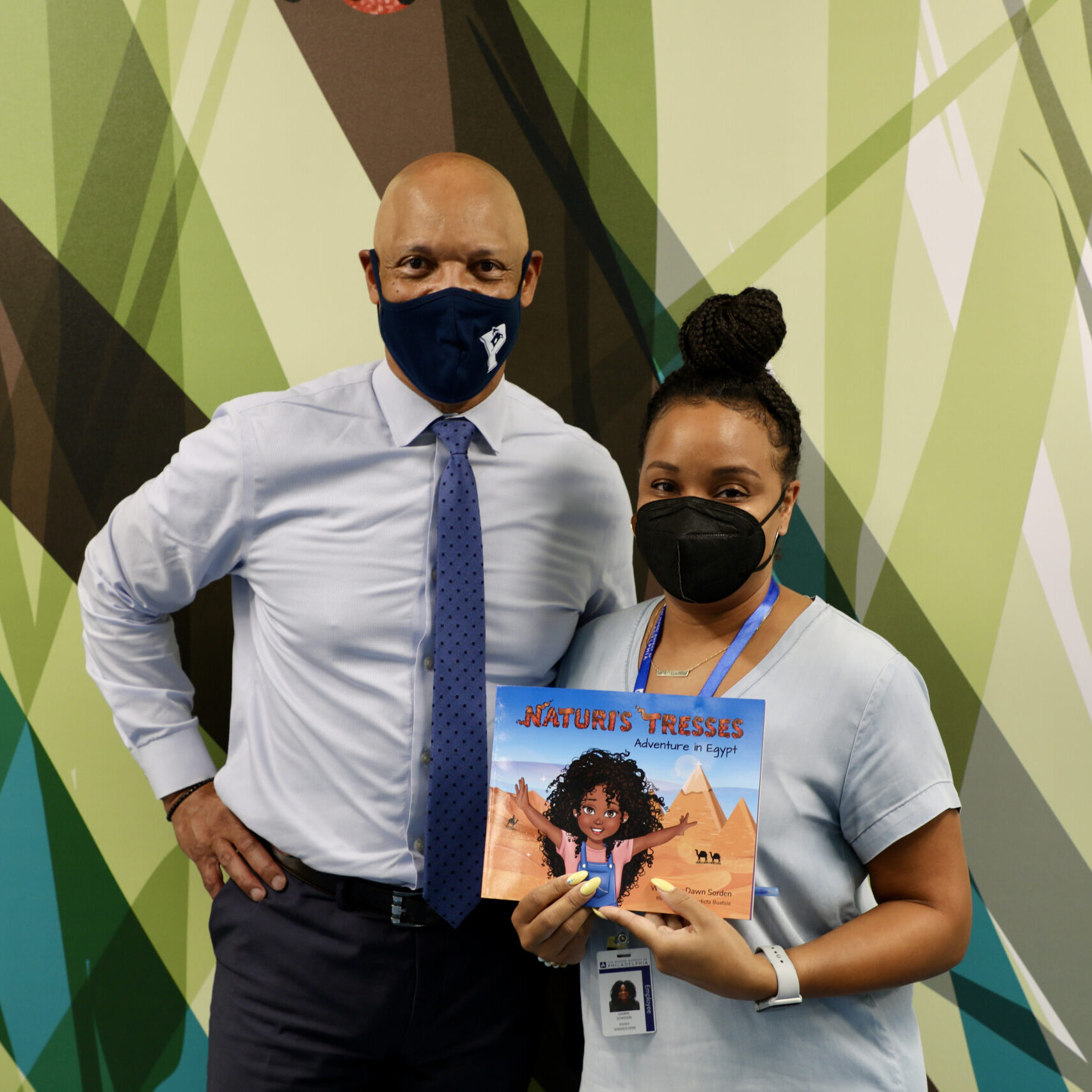 WHO'S WRITING TO INSPIRE?
Dawn Sorden, teacher at Solis-Cohen Elementary School, who recently authored a children's book – Naturi's Tresses: Adventure in Egypt. The heartwarming story encourages young people, especially black girls, to embrace every aspect of who they are and love themselves well. Dawn says that the biggest lesson that she hopes young people learn from the book is to remember that we are all unique, we are all beautiful and special, and we should be proud of who we are! Get the book online at Barnes & Noble and other online retailers. Here's the news clip.
WHO'S DOING WELL-D?
Randolph High School senior Ahjhane Blackwell, who won Project MFG's first maritime-focused student welding competition at the Philadelphia Shipyard training facility in the U.S. Navy's Pennsylvania Workforce Pipeline Project career discovery event. Ahjhane was selected by her peers to do the welding during the competition, and completed a metal submarine in under two hours that was judged to be the best. She was also awarded $500 for the win. Ahjhane is a member of Randolph's welding technology program along with 43 other students, and is taught by instructor David Poe. The program is designed to prepare students for a career. Read more of the story here.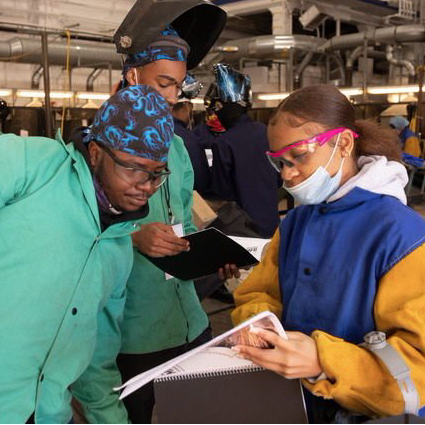 December Teacher and Seniors of the Month!

WE'RE LIVE
The Office of Diversity, Equity & Inclusion (DEI Office) has launched it's brand new website! Explore the website to learn about the mission and vision of the DEI office, and brush up on the District's Equity Framework and the work of the Equity Coalition. Find instructional resources, equity audit results, and info about upcoming cultural celebrations all in one place!
---
SAVE THE DATE — 2022 SOCIAL JUSTICE SUMMIT
For Philly, By Philly: Leading, Teaching, and Organizing for Equity
You're invited to join other educators and community members from across the District and city as we share our collective work to promote diversity, equity and inclusion. The summit will take place on Monday, Jan. 17th from 9am to 12:30pm. If you're interested in participating in a larger capacity by being a panelist, we are accepting presentation proposals aligned with specific themes. Read the Equity Coalition newsletter below for more details about the summit, the presentation themes, how you can become a panelist.
---
AFFINITY GROUPS
The Equity Coalition is launching District-wide affinity groups that will meet virtually to bring people from similar identities together. Affinity groups are gathering opportunities for people who share a common identity, and for people to connect with others who share aspects of their identity, especially in situations in which aspects of their identity are marginalized. You can express your interest in joining or leading an affinity group in the Equity Coalition newsletter.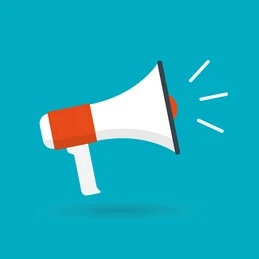 COMMUNICATIONS CORNER
The Office of Communications strives to make news, information and resources easily accessible. Every month we will provide information and reminders to help keep you connected. Here's a helpful hint: internal staff messages are usually scheduled for weekdays at 10AM and 2PM. Depending on the volume of info we have to share the schedule doesn't always work out that way, but more often than not you can expect to see important messages at or near 10AM and 2PM.
Remember, if you have a story to share or someone to celebrate, you can submit them using the buttons below.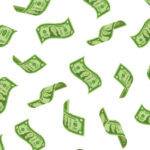 GET A LITTLE EXTRA
See the Office of Grant Development's list of grant opportunities on their website. View the newsletter for more information.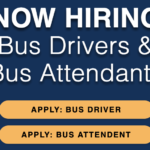 SPREAD THE WORD
We need Bus Drivers and other support positions. Know someone? Send them to workinphilly.com.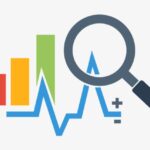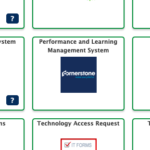 STAY SHARP
Cornerstone has PD for all employees, some specific to Central Office.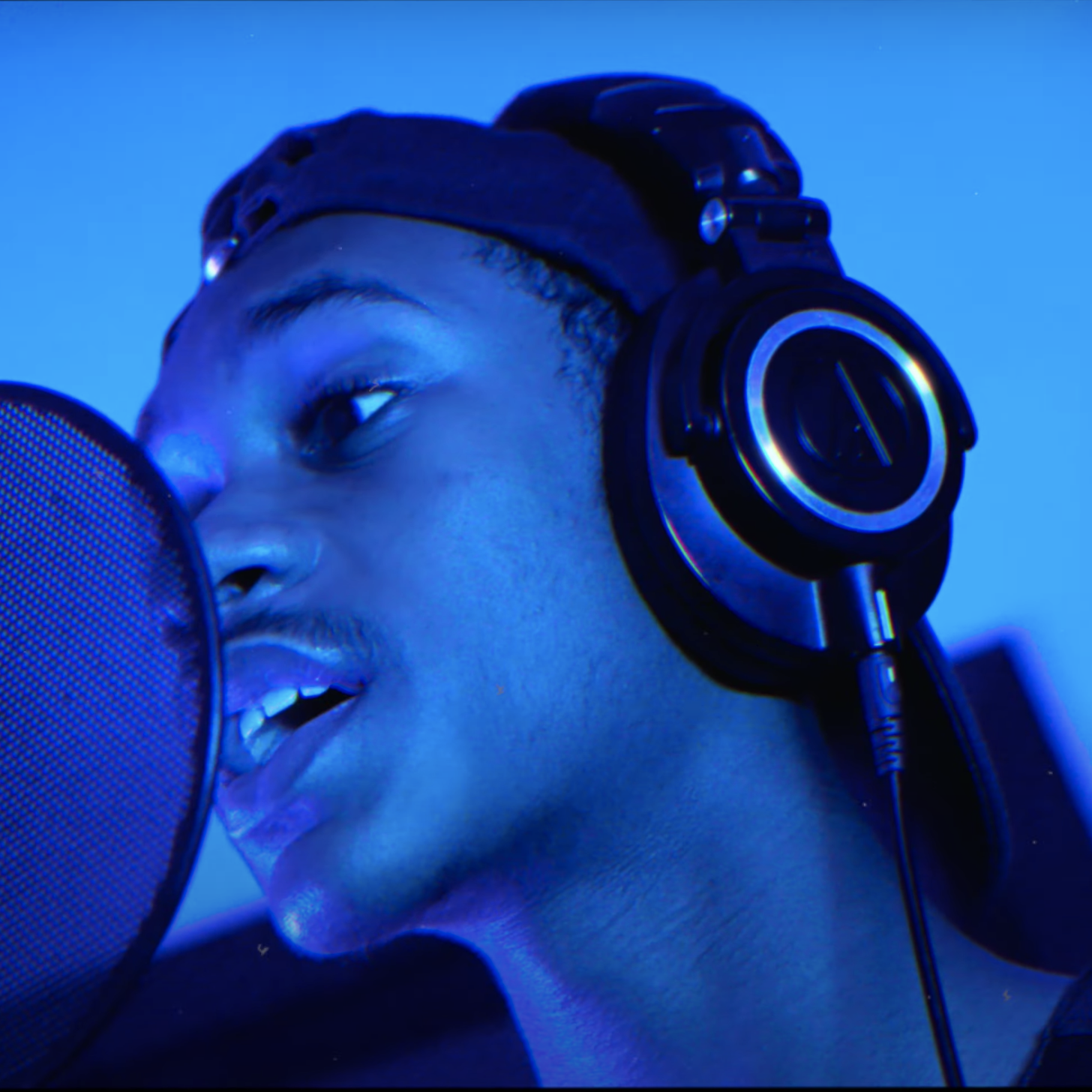 IN THE SPOTLIGHT
Meet Swenson Arts and Technical High School sophomore Craig Watson, aka UNWANTED. Craig is all-around excellent and multitalented artist who uses his creativity to express himself through various art forms. Craig is a part of both the music and digital media programs at Swenson. Swenson's music program encourages students to develop their songwriting skills — so Craig used skills and passions developed in both the music and digital media programs to produce his fantastic first single Rodeo, and the accompanying music video.  Check out the song and video here!
Last modified: December 7, 2021