Virtual Club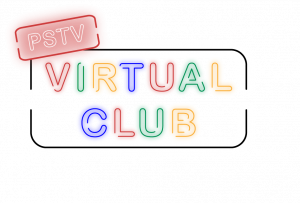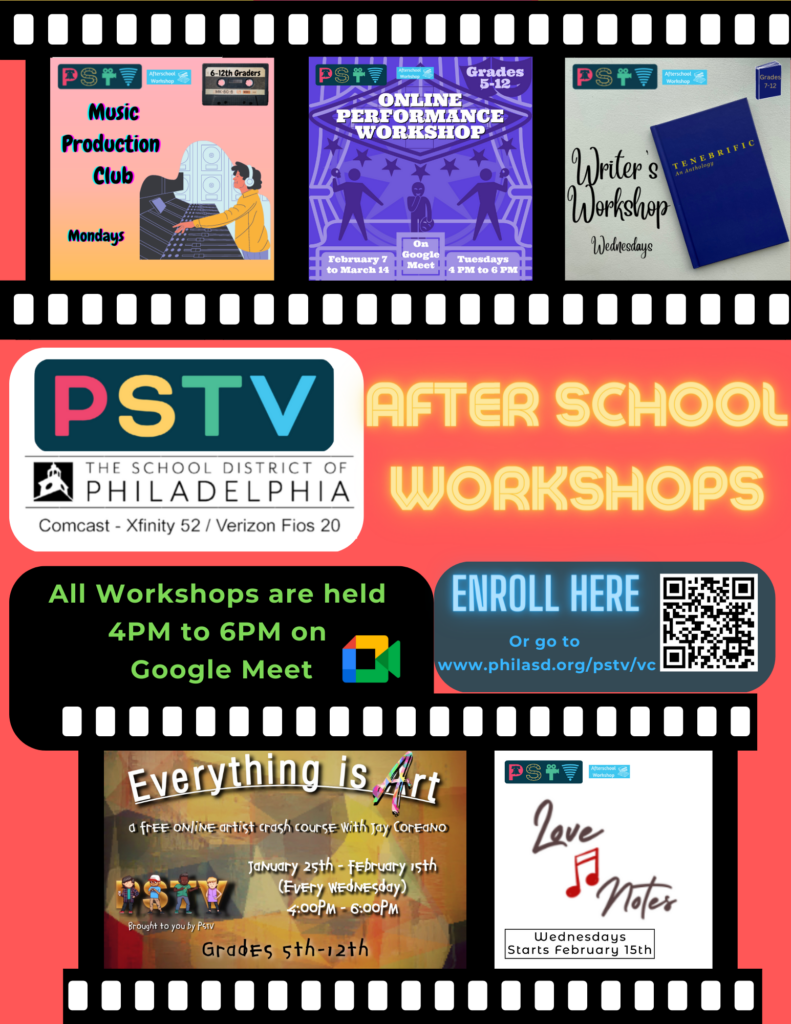 ** For all workshops you will receive login link day of the workshop if you have registered.
Intro to Music Production –  4:00-6:00 Every Monday beginning January 23
Classes to be held Virtually (via Google Meet). – Grades 5-12
Learners will be able to deconstruct popular songs to train and develop their ears. As producers, knowledge of basic music theory, instrumentation, the sonic space of a song, and production tools are essential skills in taking helping to guide artists from concept to product.
Each week, students will receive a song from studying, along with comprehensive information about the artist and producers of the track. In the virtual classroom, we will deconstruct the song and analyze it for its essential parts: structure, lyrics, motifs, instrumentation, and sonic scape. Why do artists and producers make the choices they make? What sounds are used, and how can they be recreated? How do artists' sample tracks? What makes a great lyric? What kinds of conversations are had by artists and producers in the studio? Together, we will train our ears through critical analysis and conversation. Love music? Share your passions and questions in this class!
Writers Room
Hosted weekly from 4-6 – Beginning January 25
Grades  7-th to 12graders    – Classes will be held virtually(Google Meet)
Join a weekly gathering of talented and passionate young writers from all over Philly! Bring in something you're already working on for feedback or engage in guided writing exercises to hone your skills and develop your voice! No matter what kind of writing you want to do, you'll find a home in Writer's Workshop among a supportive group of writers and teaching artists!
Are you a poet? A lyricist? A storyteller? A world builder?
Do you want to meet and build with other talented writers from all over the city?
Do you want to see your writing published both online and in an actual hardcover book?
All students will have the opportunity to have their work published both in an online literary journal and a hardcover book produced at the end of the school year.
Everything is Art
Hosted weekly from 4-6 – Beginning Every Wednesday  January 25th – February 15th
Hosted by Jay Coreano
Grades  5th to 12graders    – Classes will be held via (Google Meet)
"Welcome to Everything is Art! There are many tips and tricks to learn with creating new and exciting artwork! Expect to push your creative limits with this amazing 4-week course!" Where we will explore Self Portraits, One Line Drawing, Show and Tell, and Painting.
JOIN US WEEKLY FOR 4 WEEKS!
Online Performance Workshop
Hosted weekly from 4-6 – Beginning Every Tues. Feb 7th – March 14th
Hosted by Brooke Shilling
Grades  5th to 12graders    – Classes will be held via (Google Meet)
In this 90-minute performance workshop, students will dare to find play and poetic physicality for the screen through the lens of their Goolge Meet cameras. Through a variety of acting games and prompts, they will explore tools for generating new material, create characters and stories from different source material, and devise their own short creations that can lead them to plays, screenplays, and all sorts of future stories.
JOIN US WEEKLY FOR 4 WEEKS!
Love Notes Workshop
Hosted weekly from 4-6 – Beginning Every Wed. Feb 15th – May 17th
Hosted by Becca Graham, Adjua LaFleur and Lindo Jones 
Grades  6th to 12graders    – Classes will be held via (Google Meet)
Students will engage in music-making and music production integrated with poetry, songwriting
and other creative writing forms that center the question: "What does it mean to show love?"
Projects will be student-centered with projects that involve beat-making, composition, and
spoken word performance."Love Notes" is our way of showing love to the rich legacy of
Black-American Philadelphian artists and cultural producers, past and present while inspiring the
future of creative young people to tap into this rich lineage with their own creative brilliance.
Students will spend this after-school workshop series learning about the various artistic
contributions of Black Philadelphian artists, emulating and drawing inspiration from them with
activities that are both individual and group-based with a culminating showcase during the final
week of the program. Featured artists and groups will range from Philadelphia International
Records to PnB Rock, Tierra Whack to Sonia Sanchez, with particular focus on the genres of
jazz, hip hop and soul. Best for grades 6-12. Workshops begin the week of February 13.
About The Instructor & Program:
Becca Graham is a musician, teaching artist, and longtime Philly resident who has teamed up
with local spoken word artists Adjua LaFleur and Lindo Jones to offer a series of workshops that
integrate music, poetry, and performance. The Love Notes teaching artist team works closely to
coordinate curriculum and activities that center the artistic works of Black Philadelphians, from
the well-known icons to the unsung heroes. The team believes in every young person's ability to
transform acknowledgment of this city's rich legacy into engagement, and that we all have a
responsibility to build up the next generation of Philadelphia creatives and arts advocates
through community care, self-actualization, celebration, and love.