Funders & Partners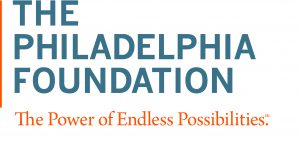 Through a unique partnership with PSTV (the Education Channel for the School District of Philadelphia), WHYY, KYW Newsradio and Civic Engagement, as well as funders: The Philadelphia Foundation and the Knight Foundation, the Philadelphia 2016 Host Committee for the DNC is excited to offer the Youth News Team, a special student journalism skills-building program open to Philadelphia students interested in journalism.
The Philadelphia Foundation One of America's oldest community foundations (founded in 1918), The Philadelphia Foundation (TPF) is committed to improving the quality of life in the Pennsylvania counties of Greater Philadelphia (Bucks, Chester, Delaware, Montgomery and Philadelphia). A foundation and a public charity, TPF connects philanthropic resources to societal needs. TPF manages assets of approximately $370 million and more than 900 charitable funds established by its fund holders. It distributes about $25 million annually to nearly 1,000 nonprofits as grants and scholarships, and promotes greater philanthropy and stronger nonprofits in service to community needs. To learn more, visit www.philafound.org.
---

The John S. and James L. Knight Foundation supports transformational ideas that promote quality journalism, advance media innovation, engage communities and foster the arts. We believe that democracy thrives when people and communities are informed and engaged. http://www.knightfoundation.org/
---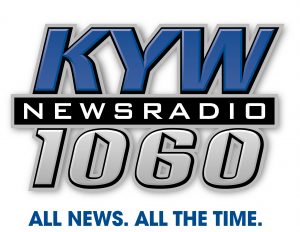 KYW Newsradio 1060 has been serving listeners in the Philadelphia region with "All News, All the Time" since September 21, 1965, when a staff of newly assembled news anchors, reporters and editors launched the format that has since become a radio powerhouse in Philadelphia.
Since then, KYW Newsradio has become the news source that more than a million listeners tune to each week for the latest on local, national and international news; weather; sports, and traffic.
KYW Newsradio was one of the pioneers in the format: the second all-news station in the country, following the lead of its Group W sister station WINS Radio in New York by six months. Under the "all news" umbrella, KYW Newsradio continued its great tradition of public service programming and community involvement.
In the years since, KYW Newsradio and its skillful team of news professionals have brought the events that have shaped our community directly to the listeners. From the moon landing to the MOVE shoot-out; from school teacher strikes to school snow closing numbers; from Woodstock to the tragic events of September 11th, KYW Newsradio has been there, leading the pack with award-winning, around-the-clock news service. LISTEN TO KYW
______________________________________________________________________________________________________________________________________

The Rendell Center promotes civic education and engagement by offering literacy based opportunities for educators and students to develop the knowledge, practices and dispositions of engaged citizenship.
For educators, The Center creates curriculum content, pedagogical tools, and professional development experiences. The Rendell Center also provides to students of all ages and grade levels opportunities, events, and spaces for dialogue about and engagement with issues of citizenship and civics. http://rendellcenter.org/
---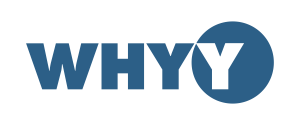 WHYY, Greater Philadelphia's leading public media provider, serving southeastern Pennsylvania, southern New Jersey and all of Delaware for more than 60 years. We take pride in bringing our audience news when it needs it, entertainment when it wants it and education when it counts — on television, radio and the Web and in the community. www.whyy.org