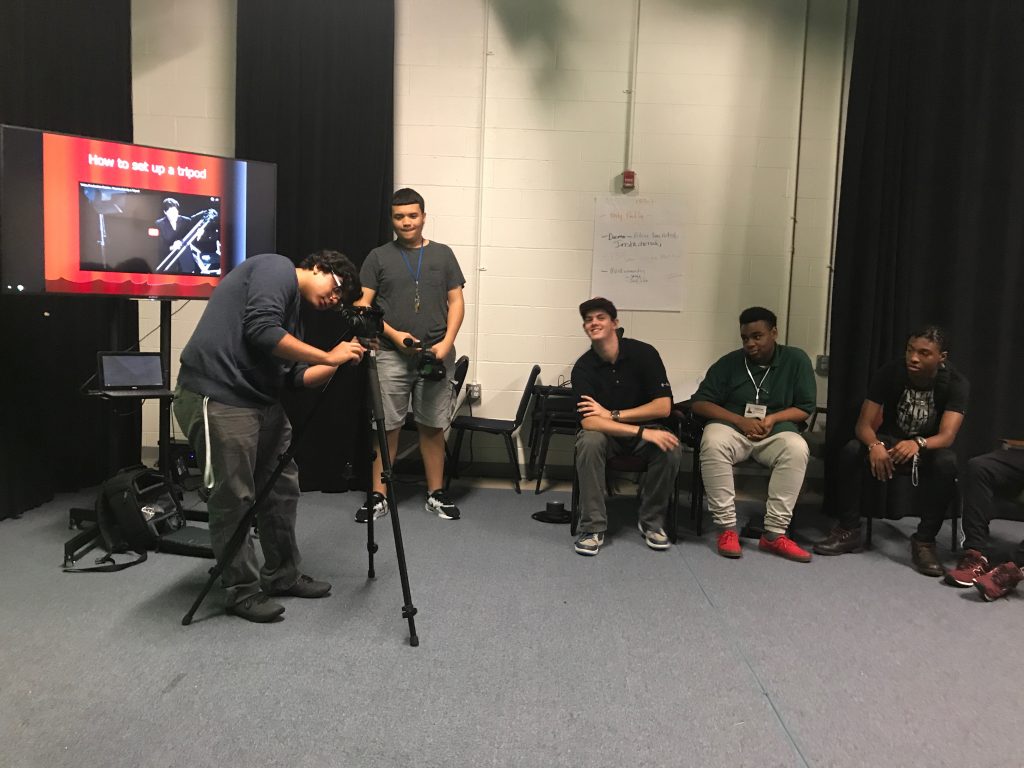 Student Ambassadors
PSTV is thrilled to announce its newest Student Ambassadors.
These students have all become certified on PSTV's production equipment and continue to be involved representing PSTV by providing tours, creating content and spreading the word.
Franklin Learning Center
Visakha Bun – 2017 Graduate, "I first off wanna thank PSTV for exposing me to so many different aspects to film. I truly fell in love with the art and I've decided that I want to go into film for college. I really have to thank you for being a huge part in my decision for the career path that I want to go down."
CAPA
Cidni Simpson – Class of 2018 "PSTV has not only expanded my knowledge of TV, film, and music production but being a student ambassador has enhanced my professional skills and has prepared me for the college!" "
Danny Beaver – Class of 2018, Career Goals to become a sports talk radio host. "I think that PSTV is such an important and needed asset to students because it gives students the opportunities that no one else can in the city. Working with digital age technology and being taught skills with a hands on experience".
Kensington CAPA
Jose Garcia – Class of 2018, Goals to make films "PSTV is a great experience because I was able to expand my knowledge in multiple areas of production, that I would not otherwise had access to."
Talib Morris – Class of 2018, xxxx
Northeast High School
Nasir Scott-Drumwright – 2017 Graduate, Career Goals: Director, "PSTV has been an asset because its given me some of the experience needed to become a Director. I've connected with other talented students to create great projects. Its also given me opportunities that I otherwise wouldn't have had. Such as directing a Navy commercial, etc.