Leveling Update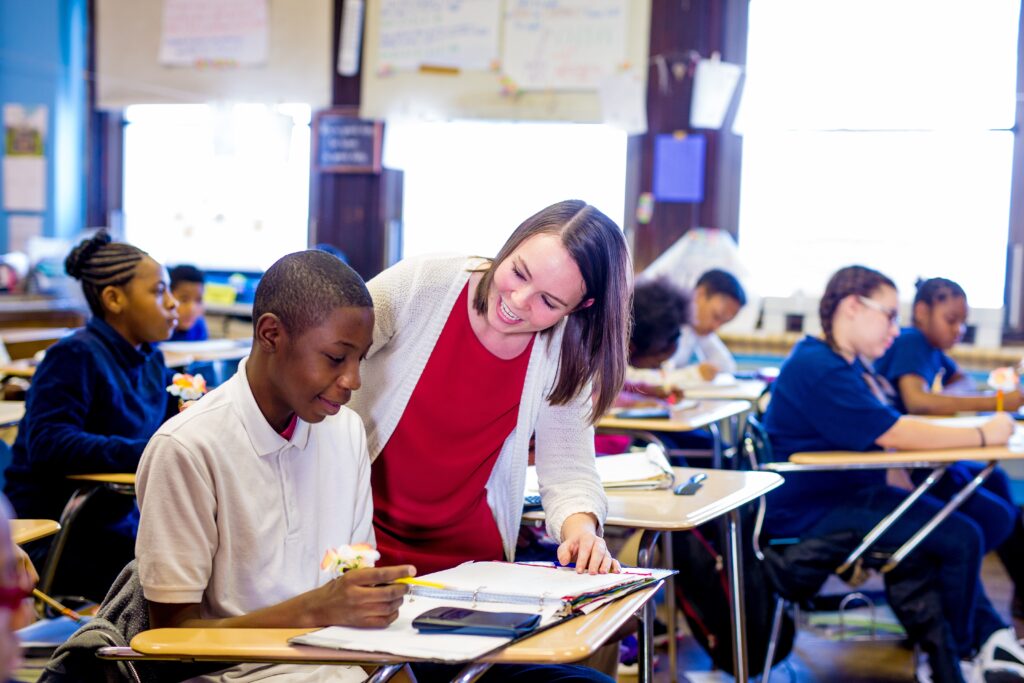 Shqip | العربية | 汉语 | Français | ខ្មែរ | Português | Русский | Español | Việt
Dear School District of Philadelphia Community,
Every year, the District initiates a process called Enrollment-Driven Resource Review. This process, also called Leveling, uses real-time enrollment data to reassign teachers based on actual enrollment needs and changes District-wide.
Understandably, notifications about reassignments of teachers can raise questions and concerns about the impact on students, staff and school communities. This communication is meant to explain why the leveling process is important, how we make decisions based on the data, and how you can be a part of the process.
What is the Enrollment-Driven Resource Review (Leveling) Process?
Put simply, it is the process of reassigning teachers based on actual enrollment needs and changes. For example, it's October and School A has 20 fewer students than originally projected and staffed for last spring. School B, on the other hand, is over-enrolled with 30 more students than what was originally projected. Because the over-enrolled school needs additional resources, the District may reassign a teacher from School A to support the needs at School B.
Unfortunately, the solution is not as easy as keeping the teacher at School A and hiring another for School B. The School District of Philadelphia, like other economically disadvantaged urban and rural districts across Pennsylvania, has been systematically underfunded for decades. Underfunding has significant consequences for our schools and students, particularly the ability to recruit, hire and onboard high quality teachers as quickly as we would like. Additionally, the education industry is facing a nation-wide teacher shortage. Last year, the Pennsylvania Department of Education reported a 66% decline in Pennsylvania's teacher pipeline, which is even steeper than the national decline.
These challenges help to explain why leveling is so important. In order to serve our students equitably, and support all students in receiving a high-quality education from an excellent teacher, we must reassign teachers from our under-enrolled schools to over-enrolled schools.
Despite these difficult circumstances, it is imperative to note that out of our 9,000 teacher workforce, the Enrollment-Driven Resource Review will impact less than 1% of teacher positions, with only 50 teachers being reassigned to different schools across the District.
Why can't we make these decisions earlier?
Annually, the District allocates staff positions and other resources to schools based on their enrollment to set a baseline of educational support. Each spring, we make enrollment projections for the following school year, which help us make early determinations about the number of teachers and other staff that should be allocated to each school.
Our goal is to use the enrollment data available to make necessary adjustments to school budgets and staffing allocations before the school year begins so we can minimize school-level disruptions. However, at times we must make adjustments after the school year starts, after we have evaluated how the actual student enrollment differs from the projections.
Historic results of our staffing efforts.
In spite of the persistent challenges that public education, and our District specifically, face regarding recruitment and staffing, our efforts have resulted in positive outcomes over time. For example:
Though student enrollment has declined by about 7,000 students since 2012, staffing levels have remained steady.
In 2022, the teacher to student ratio was 1 to 12.3 – a decrease from over 10 years ago in 2011 when the ratio was 1 to 13.3.
Data is similar when considering the entire school staff (not just teachers). In 2022, the staff member to student ratio was 1 to 6.5 – a decrease from 2011 when it was 1 to 7.4.
In alignment with our new strategic plan – Accelerate Philly – we are continuing to explore new and innovative ways to recruit and retain high quality educators. In the near future, we hope to expand our "Grow-Your-Own" program for aspiring teachers and leaders, with attention to historically underserved groups. We are also looking to pilot a recruitment and retention incentive program for teachers and principals in order to reduce vacancies in hard to staff schools.
How can families and community members be a part of the process?
The School District of Philadelphia offers a community-wide Budget Engagement Survey where individuals can provide valuable input on the most important types of investments that the District should consider as we work together to help our students thrive. More information is forthcoming, and you are encouraged to participate candidly in that survey when it opens. In addition, it is extremely helpful for enrollment projections when families with incoming Kindergarten or PreK children take advantage of early enrollment. Visit philasd.org/prek or philasd.org/thriveatfive to enroll today.
As a father, I understand how important it is to trust that the school district is doing absolutely everything it can to support children in reaching their fullest potential. As a career educator, I know that achievement starts in the classroom, and that teachers are the number one driver in influencing student academic achievement. That is why the School District of Philadelphia will continue doing our utmost to recruit, onboard, hire and retain high quality educators, and we will work hard to staff every school adequately and equitably in order to meet the needs of all District students.
Thank you for partnering with us to educate the children of Philadelphia. I am committed to staying in communication with you, the School District community, as we work through these challenges together and prepare students to imagine and realize any future they desire.
In partnership,
Tony B. Watlington Sr., Ed.D.
Superintendent
The School District of Philadelphia