100 Days
FIRST 100 DAYS
Listening & Learning
Superintendent Tony B. Watlington Sr., Ed.D.
June -September 2022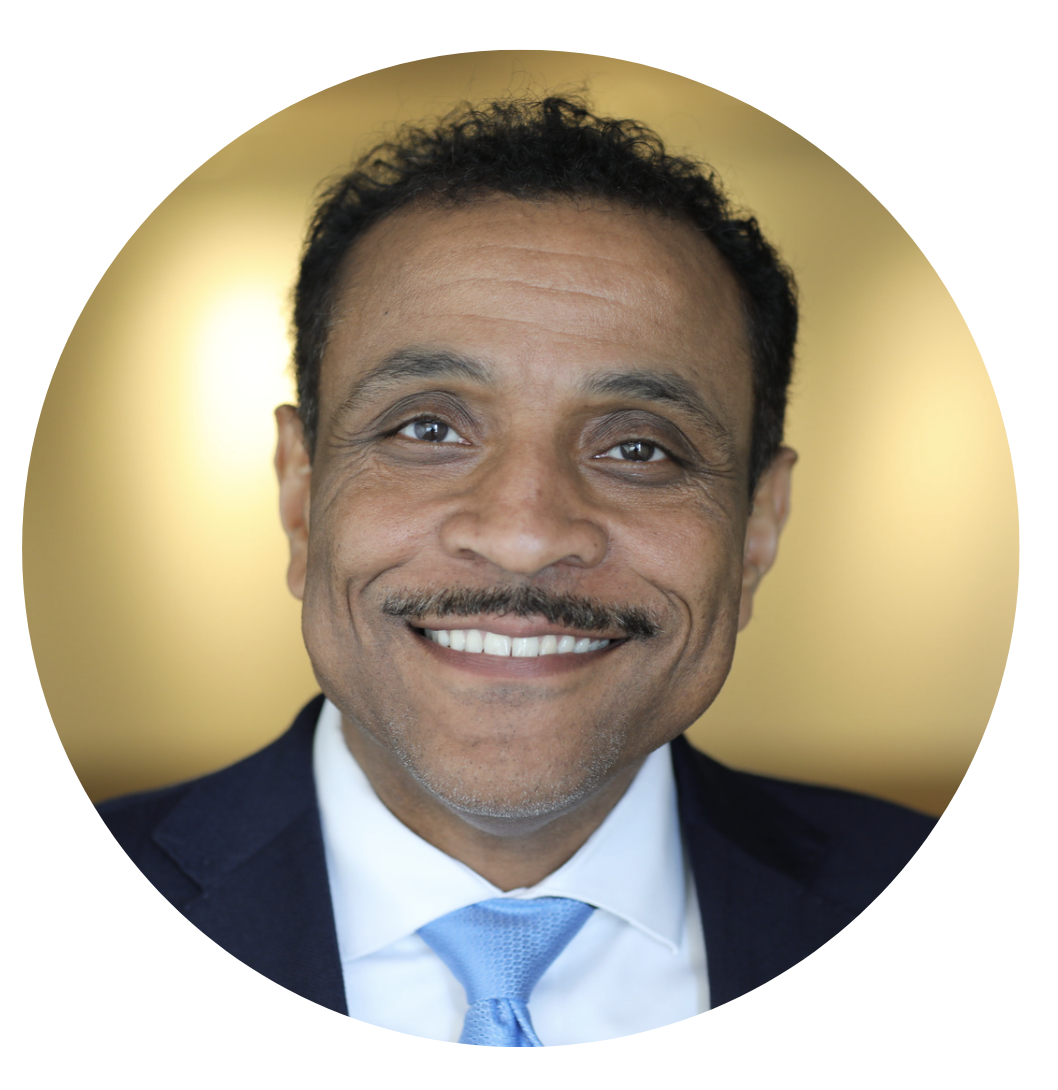 A Message from Superintendent Watlington
I am honored to serve as superintendent of The School District of Philadelphia. This webpage is your destination for all things related to my first 100 days. It includes the First 100 Days: Listening and Learning document that highlights my goals and actions in the coming months, upcoming community engagement opportunities where I look forward to meeting and hearing from you, and more. I will also provide updates on my progress here so be sure to check back often. Thank you for this opportunity to work in partnership with you.
These five priority areas for listening and learning will help to inform my thoughts and ideas as we work together to achieve the Goals and Guardrails in support of all of the students we serve.
Learn more about the Goals and Guardrails by visiting philasd.org/goalsandguardrails.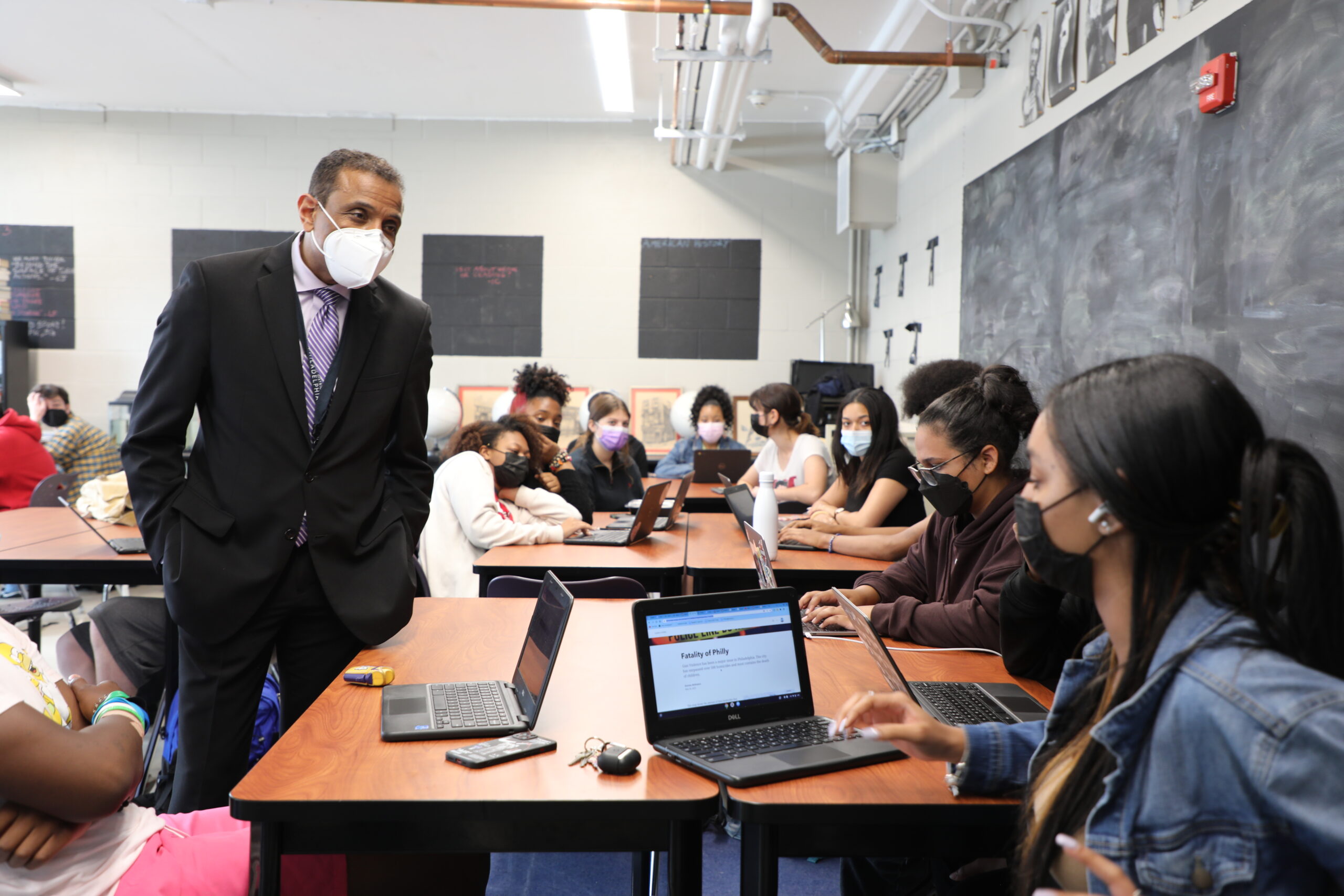 A Message from Superintendent Watlington:
Improving student outcomes and achieving the Board's Goals & Guardrails, such that the School District of Philadelphia (SDP) is positioned to be one of the nation's fastest improving urban districts, requires intentional and strategic actions. In addition to conducting extensive listening and learning sessions, I will be engaging a Transition Team to assist me with assessing and growing the capacity of our School District.
A Transition Team is an organized approach to helping an incoming superintendent comprehensively and quickly learn about the district. It comprises a group of local leaders and national experts who assemble in sub-committees to address specific educational challenges and apply the latest research and best practices to provide short-term and long-term recommendations to help the district make progress in those areas.
Transition Team development is actively underway, co-led by Dr. Shawn Joseph (a former Met Life Principal of the Year in Maryland, former school superintendent in Tennessee and Delaware, and co-director of the American Association of School Administrators (AASA)/Howard University Urban Superintendent Academy) and Dr. Betty Morgan (an accomplished superintendent, former National Superintendent of the Year, and Chief Education Advisor to America's Promise Alliance). Together, theyhave led six transition processes in recent years in large, urban school districts.
The Team will be co-chaired by two respected Philadelphia leaders and comprised offive subcommittees that are aligned to the areas I outlined in my 100-Day Priorities. Each sub-committee will be co-led by a School District leader and a non-SDP educational leader with expertise in that specific area. Together they will ensure that objective, unbiased recommendations are provided.Committee members will include School District staff as well as Philadelphia educational, city, business, non-profit and grassroots leaders. Their work will span several months, with each committee generating findings and recommendations that will be shared in a comprehensive report to the Board of Education this fall and will inform the development of a strategic plan in spring 2023.
I look forward to officially launching our Transition Team and sharing more information with you in the next few weeks.
In partnership for children,

Through September 2022, Superintendent Watlington plans to host a series of listening and learning sessions where you can share your thoughts and ideas about what the District does well, where improvement is needed, and how the District can help all students fulfill their highest potential. Sessions will be organized by stakeholder group, with a maximum of 75 people per session so we can hear from all participants. As we continue to institute safe meeting practices, many meetings will be virtual. But as often as possible, Dr. Watlington will visit Philadelphia neighborhoods to meet people where they are and ensure that together, we are creating an equitable school district for all students. New sessions will be added as details are confirmed so please check back often.
Please note: some sessions are open for registration and some are by invitation only.
Choose your group for session information